A national poll conducted by National Federation of Independent Business (NFIB) shed light on the most common external factors stunting small business growth. Although the majority of small business owners stated their desire to grow, few show an inclination to do so. Are small business owners buying the common myths associated with business growth?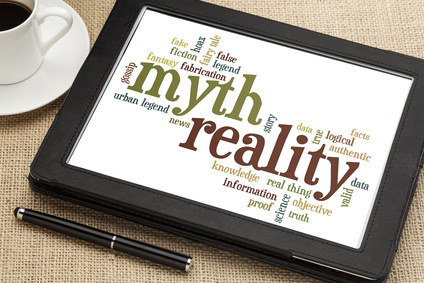 Yikes! What could possibly be wrong with that picture?
Is Slow Growth in Your Future?
Although small business owners state their desire to grow, most want to grow modestly. Here are the most common concerns expressed by small business owners that are having a negative impact on their growth….and how you can fix them.
1. Scared of the Unknown. As the NFIB reports, "3 out of 5 owners believe uncertainty — economic and political — impedes growth."
If you are to wait until all the lights are on green to go someplace (especially if you live in LA), how long would you be willing to wait? Uncertainty is the nature of the beast when you're in business for yourself.
Learn to love it! Build a reserve of clients and cash to provide a greater sense of security. Set double-digit growth goals to help you weather the storms ahead. Hire a growth advisor to keep you ahead of the game.
2. Where are the Customers? According to NFIB, "53% of owners say lack of demand is a key factor impeding growth."
Consumer needs, and subsequent demands, are ever evolving. We no longer live in a "set it and forget it" economy. It's the nature of today's quick-paced business environment.
A lack of demand for products or services, indicates that you've lost touch with your clients' needs, service lines are outdated, or your target audience has shifted in the dark of night without your knowing.
Get comfortable with change! Set up a Client Advisory Board to stay up-to-date on the ever-evolving needs of your clients. Develop a culture of continual innovation. Don't just follow the crowd; set the pace for your industry to follow your lead.
3. Stay the Course. Despite lack of demand, "52% of small business owners expect little to no changes" to their marketing plans per the NFIB.
Isn't that the definition of insanity — doing the same thing and expecting different results? Little to no change in your marketing plan only serves to net the same dismal results.
Do something different! Implement an inbound marketing strategy. (It better fits the majority of today's consumers no matter what industry your business is in.) Understand your marketing and buying persona with the upmost of clarity. Upgrade your value proposition.
Although business owners may truly believe the negative influence of these factors on their growth, the truth is there is hope against the common myths about business growth.
My final word on the subject falls into the category "what I really want to say" — SNAP OUT OF IT! Believe the myths and your business will go the way of the myths. Believe what's possible — and plan smartly — and experience double-digit growth.
Which option do you choose?
More to grow on: