It's a jungle out there, especially when understanding the terminology to market your small business. A misunderstood term or misapplied could blow a big deal with a critical client. Egads!
What's worse than not knowing a vital marketing phrase? Of course, that would be not using the correct lingo at the right time! In a nutshell, it makes you look like an amateur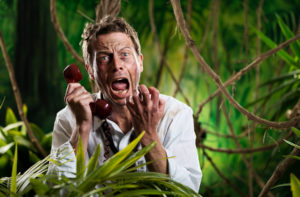 The Entrepreneur, the Manager, and the Technician
Michael Gerber, the well-known author of The E-myth, spoke of the three personalities who go into business: the entrepreneur, the manager, and the technician.
The entrepreneur sets the vision and does the heavy lifting of strategic thinking. Then, the manager implements the plan laid out by the entrepreneur. And, the technician does the "roll up your sleeves" actual work of the business.
If you're like most small business entrepreneurs, you're all three — and a few more! And, you likely spent most of your time working "in" your business as the technician.
What does this have to do with the "jungle jargon"? I'm so glad you asked!
Without a technical background in entrepreneurship or marketing, it's easy to misuse or misunderstand marketing terminology and tools.
The Small Business Marketing Basics
Three commonly misinterpreted and misapplied terms are elevator speech, unique selling proposition, and value proposition. Knowing how and when to use each of these terms can influence your business growth rate.
An

elevator pitch

is one to two sentences about

your target audience

and your general area of work. Most often used in networking situations to

introduce your business, offline and online

. The elevator pitch is only a few words long and quickly delivered within 10 seconds.

Your

unique selling proposition

is a statement of what makes you different. Your USP may be your specialty, methodology, or guarantee and is commonly used when a client is ready to buy.

The

value proposition

is a

marketing statement of the promise of value to be delivered to the potential client.

Your value proposition is specific and generally cites numbers or percentages. It also may include a quick synopsis of your work. A value proposition is often used in emails, your website, and conversations with your prospective audience. More than anything, your value proposition indicates why the potential client should buy from you rather than your competition — without ever having to use the name of the competition!
Getting through the business jungle unscathed and in one piece is challenging enough. But, without the right equipment, it can be daunting!
With the right tools at the right time, you'll quickly cut through the dense, unruly marketing space to grow your business.