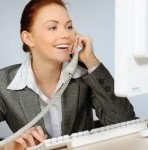 Everyone is involved in the profession of selling. You sell your product or service. You sell your children on wearing their coat to school. You sell your friends on having dinner at your special restaurant.
Even though you're actively involved in the selling process on a daily basis, many still shun the idea of being an official card-carrying member of the sales profession. Could this be due to the fact that the sales profession continues to carry somewhat of a less than stellar reputation in one's mind? Is this outdated paradigm influencing your perceptions …and behaviors?
How does a true sales professional conduct themselves around today's highly educated consumer? Take the following test to see how your sales skill sets measures up in the 21st century.
Respond to the following statements with Yes or No to identify your sales competency.
I exhibit natural warmth toward others.
I personally touch my clients with a personal call, personal note, or some form of communication at least every 60–90 days.
I actively listen to the needs of my clients.
I focus on the needs of my client rather than on my needs.
I seek feedback when necessary to clarify the needs of my client.
I am consistently happy to see my clients and it shows.
I fully disclose all the necessary information to my clients to help them make an informed decision.
I have a spirit of helpfulness and cooperation.
I continually educate my client on their options.
I am very knowledgeable about my product and/or service.
I deliver and follow-up with each client promptly.
I ensure that I "complete the circle" with each client interaction.
I promptly provide service after the sale.
I easily establish trust and rapport with my clients.
I flex my style, mood, and communication to match that of my client.
If you answered Yes:
3 – 4 statements: This is a new skill for you. Explore. Learn. Apply.
5 – 7 statements: You're off to a good start. Study. Observe. Practice.
8 – 10 statements: You're in a growth mode. Rehearse. Perform.
11 – 12 statements: You've reached a level of mastery. Share.