It can be overwhelming to grasp the many different financial aspects of your business. From basic accounting and budgets to bookkeeping, pricing strategies and taxes (just to mention a few), not many entrepreneurs have time to make sense of the flurry of financial activities. Although we may not comprehend them as well as an accountant, it doesn't relieve us of the responsibility we have for actively understanding and managing the financial development of our business.
There is no way to eliminate all the risks associated with the economic growth of your business. However, you can improve your chances of success with good planning and preparation. A good place to start is by implementing sound financial activities to keep you on track.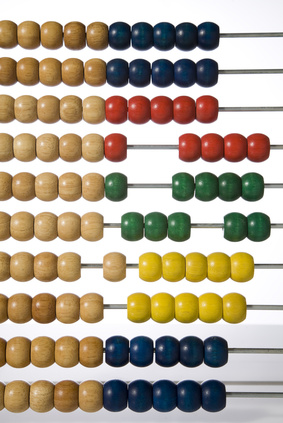 Record Transactions Daily. There are a variety of financial transactions that take place every day in your business. These include:
Sales and revenue transactions
Accounts receivable (if your customers make purchases on credit)
Accounts payable (if you make purchases on credit)
In order to know how your business is doing financially, you will need to record these transactions on a daily basis. 
Establish Accounting Controls. How do you protect yourself from others tempted to pocket your hard-earned money? Although there is no way to guarantee that a business won't suffer from employee theft, implement accounting controls to improve the odds.
Establish a Business Budget.  Although budgeting may seem tedious, it's critical to your company's success to forecast your income and expenses. You can't accurately predict where you're going or analyze where you've been without one.
Close Your Books. You need to close your books and have financial statements prepared at least once a year in order to file an income tax return. However, annual financial statements are not enough to keep tabs on your business. Even if you are not having financial statements prepared, you want to close your books monthly. Sending out customer statements, paying your suppliers, reconciling your bank statement, and submitting sales tax reports are just some of the tasks you need to do every month.
Develop Credit and Collections Policy. A credit and collections policy is something many companies put off developing until they're between a rock and a hard place. Some companies address the issue when they realize they're losing sales or having problems with "deadbeat" customers.
A credit and collections policy is just as important to a business as the business plan itself. The lack of a policy or creating a poorly planned policy can actually destroy a thriving business.
Analyze Your Financial Position. It's a good idea to take a close look at the financial state of your company on a regular basis. It's not enough to have your accountant review financial statements.  As a business owner, you have a vested interest in understanding the content of those statements.
Understand Financial Statements. Financial statements are excellent tools for helping you see where your business has been and where it is going. Financial statements, generally prepared monthly or quarterly, are ready after all entries and adjusting entries have been posted.
Sound like fun? Not really!  However, mastering the details related to the financial development of your business is necessary for those with a stake in its future.
Are you curious about your accounting aptitude? Take the "Accounting and Financial Growth Skills" assessment and see for yourself.
Need assistance? Contact us to make sure your business is financially happy and healthy.
Related Blog Posts:
Show Me the Money! 5 Ways to Stop Underearning in Your Small Business
6 Steps to Small Business Revenue Growth