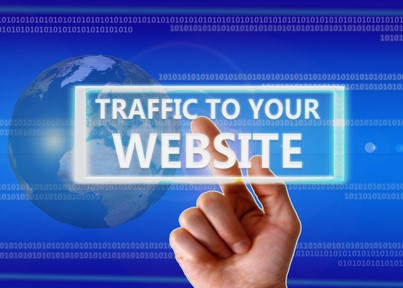 Website bounce rate is one of the most important metrics you should be tracking in your analytics. Bounce rates tell you what percentage of visitors click-away after viewing only one page of your website. This is obviously a critical statistic when you are trying to convert browsers into buyers. A simple mistake in your website strategy and design can send visitors away even if you have the best product or service in your industry.
Here are 5 factors that may be boosting your website bounce rate and tips to more effectively optimize your site:
No call to action. One of the main reasons visitors bounce from your website is that you haven't made it easy for them to know what to do next. Attention spans are short (and even shorter online), so it's important to make their experience smooth and natural to move from browsing mode to action mode. They want and expect guidance. They should know the next step to take within seconds of arriving on your website.
How to fix it: Place calls to action strategically and prominently in the right places on the page. They should be above the fold and specifically relate to the reason a visitor landed on your website in the first place.
Too many options. While the call to action is important, having too many options will compete for visitors' attention and cause confusion and frustration. This competition for attention naturally causes a higher website bounce rate and the probability that the prospect will click-away from your website without taking the desired action.
How to fix it: Stick to one option per landing page. If you want visitors to subscribe to your blog and buy your eBook, don't ask for them to do both on the same page. Creating separate landing pages for each offer will reduce your website bounce rate and result in higher conversion.
Unmet expectations. Visitors expect to see exactly what they asked for when they arrive on your landing page. If your page is about anything other than what is advertised, you can count on a higher website bounce rate and a loss of sales.
How to fix it: Make sure the messaging in organic searches and referring sites is authentic and leads prospective customers to content that piqued their curiosity. Remember that the source of the lead can be just as important as the content on your landing page, so beware of referring sites that send you unqualified prospects.
Bad copy. Engaging, persuasive copy is crucial to reduce your website bounce rate and keep visitors wanting to learn more about your offer. The fastest way to lose prospective customers is to have dull, descriptive copy that doesn't include the benefits of your offer.
How to fix it: Create benefit-driven headlines, subheads, and bullets that make it easy for visitors to quickly scan content to see how your product or service will solve their problems or fulfill their needs.
Poor design. A visually unappealing website is just as ineffective as bad copy. Put them together and you have a page that makes visitors flee to another site almost immediately—even if your offer is better than your competitors'. Template sites are the worst and are recognized by savvy visitors right away. An unprofessional design will hurt your credibility and increase your website bounce rate.
How to fix it: Use high-resolution graphics, maintain your company's branding, create an easy-to-navigate user experience, and make sure the copywriter and designer are literally on the same page. Your best bet is to hire a Web designer who knows your business and the intricacies of conversion optimization.
Avoid these common usability gaffs and implement these recommendations to reduce your website bounce rate and improve your conversion rate.
Author, Scott Siders, is the owner of Novo Writing, a company specializing in SEO (search engine optimization) copywriting and content marketing. Novo Writing works closely with businesses in a wide variety of industries to increase their exposure online, drive more traffic to their websites, and ultimately increase sales of their products and services. Novo Writing's targeted online marketing strategies include optimized Web sites, article marketing, email marketing, blogs, social media, and much more. Get more information and start building a better brand by visiting www.NovoWriting.com, emailing scott@NovoWriting.com, or calling 714.335.5677.