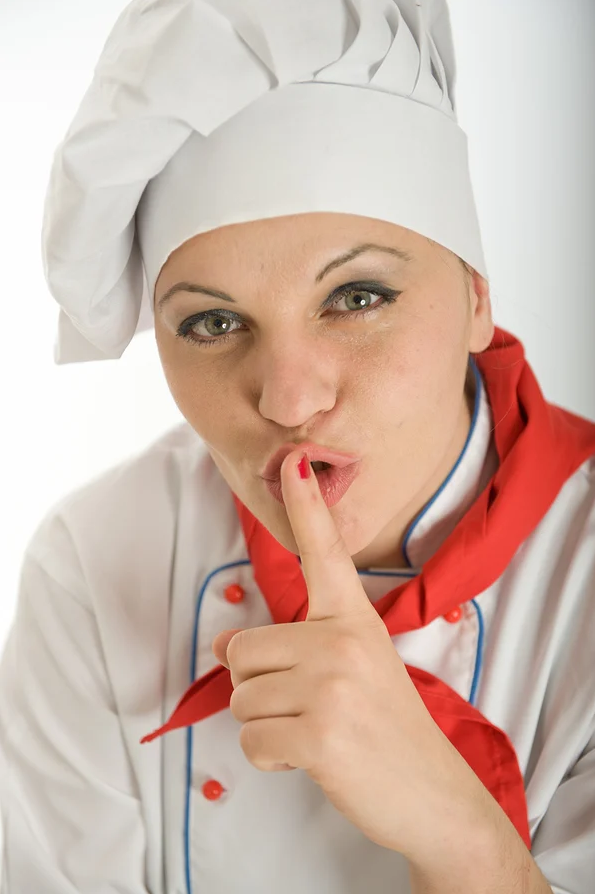 Colonel Sanders has a "secret recipe" for his fried chicken. Outback Steakhouse developed a "secret ingredient" for their Bloomin' Onion. McDonald's applies a "special sauce" on their Big Mac. And, Duke is continually trying to disclose Bush's Secret Family Recipe!  What's your business' "secret recipe?" Pinpoint that and clients will flock to your business.
Every business – large and small – believes they identified what makes their business special and uniquely different from their competitors. Recent research tells a different story.
Daniel Newman, author of The New Rules of Customer Engagement: 6 Trends Reinventing the Way We Sell, urges us to "Remember the 80 and 8 rule. (80 percent of companies think they are highly differentiated, but only 8 percent of clients think their vendors are highly differentiated."
Whoops! To clients, we're all vanilla. No wonder qualified potential clients pass by your business without a second thought. S/he thinks you're the same as the next guy.
Frustrating as that may be, clients don't have a crystal ball to know what you know that makes your business distinctively unique, different, and – let's say it together – better! If clients aren't buying, perhaps your offer isn't compelling enough for them to take action.
That's the job of your "secret recipe" – your company's value proposition.
The Perplexity of the Small Business Value Prop
Research "value proposition" on Google and you'll uncover 19 million results. To cut through the clutter, we turned to our friends at Wikipedia for the down and dirty definition. Here's what they had to say…
A value proposition is the promise of value to be delivered and acknowledged and a belief from the customer that value will be appealed and experienced.
Simply stated, your value proposition clearly states the tangible results a client receives from using your product or service. It communicates your value to their business. And, it plays a major role in converting potential to patrons.
Although stating the definition of value proposition is simple, creating one is not as easy. It requires self-reflection and digging to uncover what makes your product/service distinctive.
Small Business Owner's Secret Recipe
Did you ever watch your Mom prepare her favorite recipe? The first thing she did was collect the necessary ingredients. Being that process worked so well for Mom, who are we to argue with success, right?
These are the ingredients needed for your "secret recipe":
The product or service being sold – from your clients' viewpoint
The end benefit – from your clients' viewpoint
The target client
The problem or challenge your product or service solves – from the clients' viewpoint
The quantitative value for your client – from the clients' viewpoint
The one thing that sets you distinctively apart from everyone else – from the clients' viewpoint
Directions
Mix your ingredients together. Answer the WIIFM (What's in it for me, the client.) by completing each sentence:
"I want to buy this product or service because it will…"
"The thing I value most is…"
"What I like about doing business with you is…"
Pull your responses together. Avoid jargon. State your value proposition simply and clearly. Use language your clients understand.  Let simmer.
Seek feedback from trusted advisors and your most skeptical clients. Stir in feedback until your "secret recipe" is well blended.  Repeat until – like Goldilocks – your "secret recipe" is "just right" as demonstrated by results.
Keep this recipe handy. You'll come back to it again and again. As your business grows, evolves, and changes, so does your value proposition.
You're going to get good at this!