My morning got off to a rocky start. I made a commitment to hike 6 miles. However, after tossing all night, I wanted out of the promise I made to myself and my friend. Left up to me,  it was unlikely the hike would happen as planned. Then my hiking buddy showed up ensuring the successful achievment of my goal.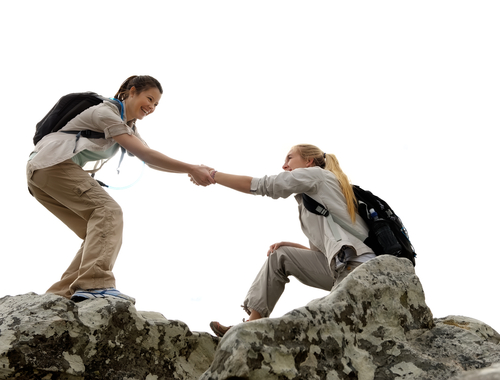 Just like I tried to coax myself out of the hike, small business owners are not much different. We expend precious resources in an attempt to identify legitimate "reasons" (aka excuses) to avoid the very actions that ensure the success of our goals. Whether it's the new program release we've dreamt of for months or an over-due rate increase we intended to implement (and didn't), the mind creatively generates all sorts of "valid reasons" to avoid action.
The Small Business Buddy
More small business owners are discovering the vital role that a "buddy" plays in the pursuit of their goals. Just like my friend made sure I finished the hike, small business owners turn to strategic business coaches to serve as the needed buddy for their small business goal achievement.
Strategic business coaches, especially those who specialize in small business, recognize what it takes for the small business owner to achieve his/her goals. They know how to make the most of precious resources.
The strategic small business coach knows and understands small business and won't let you off the hook. More importantly, your small business buddy doesn't allow you to give up on your goals or yourself. They stay with you through all the ups and downs to make sure your goals become a reality.
If you're curious what a strategic small business coach can do for the achievement of your business goals, contact us! Enjoy a hands-on experience what it's like to have a small business "buddy" in your corner.

Related Blog Articles:
8 Ways My Business Benefits From Business Coaching
The Anatomy of a Strategic Business Coaching Call
Strategic Business Coaching Produces Results You Can Measure