As a kid, we spent hours on my grandmother's farm. To our California cousins, time on the farm was fun. But, when you're the hired help (unpaid) it wasn't all rainbows and puppy dog tails — unless you consider the valuable lesson my grandmother taught that continues to get me through those sporadic times of overwhelm in my business.
My grandmother's given name was "Ella" although everyone, related or not, called her "Ma".
One hot sunny day, Ma set out to plant corn with my sister and I in tow. No one really knows how large our vegetable garden was. To a seven-year-old, it was "5 miles long and 2 miles wide". Reality likely brought the dimension to 100′ x 200′. Considered substantial by today's standards, a vegetable garden of considerable size was necessary when feeding 20 – 25 hungry farmhands several times a day.
As we approached the "5 x 2 mile" garden, I felt the dread and overwhelm building.
Planting corn was a 3-(wo)man process. My job was to dig the hole. Ma followed with a hand corn planter dropping several kernels of corn into my neatly carved out crater. My sister brought up the rear, counting the kernels to make sure no more than 6 kernels dropped in each hole. She would then cover the hole with the rich farming soil of the Midwest.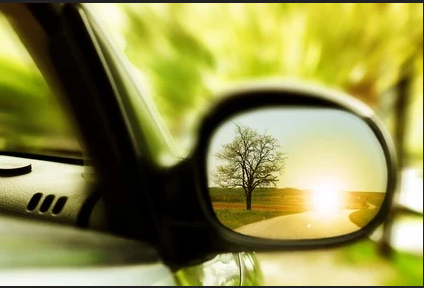 I had only gone about 10 feet when I started whining about how much was left to plant. Ma, in her kind, gentle way said, "Don't look ahead at what you have to do, but look behind to see what you've accomplished."
I remember thinking it was sage advice — until I looked at the miles of unplanted row staring me down — and the 10 arduous feet completed. Oy! How could that be true? Surely, the heat must be taking its toll on Ma to make up such nonsense.
Although I've repeated the same mantra to those around me, it wasn't until years later that I fully understood the wisdom of her words. As it turns out, focusing on what has been done versus what is left to do is more effective at increasing motivation, particularly when overwhelm or discouragement — or both — are present.
Without going into the extensive details of the study (you can read more here), Minjung Koo and Ayelet Fishbach from the University of Chicago discovered that when one is less motivated or overwhelmed by their commitment, the best way to make progress is to look behind you at what you've accomplished rather than ahead to the finish line.
What direction do you look when overwhelm is staring you in the face? Could Koo & Fishbach (and Ma) have the key to accelerate forward movement?
Tell us what you think.