Are you comfortable losing $21,000 a year with your business?  Of course not, but I ask the question to raise awareness about the important topic of high costs associated with employee turnover.  The Society of Human Resource Management, the world's largest association devoted to human resource management, reports this figure as the estimated cost of employee turnover when businesses lose three employees per year.  The association estimates businesses lose an average of $7,000 every time an employee leaves the company.
Here's more bad news…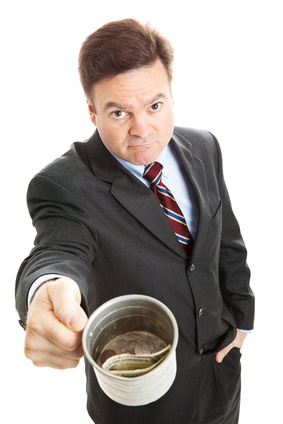 The costs don't stop there. Our book Practical Tools to Manage Costly Employee Turnover, identifies additional tangible and intangible costs associated with employee turnover.
Tangible
Cost to process termination
Pre-employment costs to hire replacement
Vacancy costs for temp to cover open position
Intangible
Declining productivity due to change in team dynamics
Increased stress and tension to meet increased workloads due to vacancy
Loss of vital "tribal knowledge"
Here's the good news…
There are resources readily available to help businesses lower costs and improve employee retention. Employee turnover information varies across industries and businesses. To better identify what losing an employee costs your business, begin by using an employee turnover checklist and calculator.  This information is quickly and easily downloaded, and can be modified to meet your business and industry. Learn more about your specific industry from the Industry Annual Report released by the Bureau of Labor Statistics.
In a recent article published by Inc. Magazine, blogger Suzanne Lucas, confirms our list of real costs associated with employee turnover. Most notable are lost knowledge and higher training costs.  There are many reasons employees leave a position and a company, the challenge for small businesses is to identify the reasons specific to their team and business, and set up programs and policies to improve employee retention. Focusing on the issue also provides the opportunity to develop information sharing strategies, so that important information is retained by the company when an employee leaves. (Read Who's leaving and why.)
Or, download a copy of Practical tools to manage costly employee turnover.  Receive 50% off the cover price with code MJMSHALFOFF2013.
Margaret Jacoby, Founder of MJ Management Solutions, Inc. provides small businesses with virtual and onsite HR solutions to meet their immediate and long-term needs. This article first appeared at www.mjms.net.