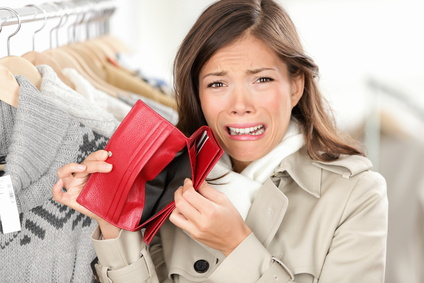 The numbers are in on the "nonemployer business" (i.e. solo entrepreneur) – and they're not pretty. An article released by The Business Journals noted that as of 2010 (the latest year for figures) there were 22 million U.S. businesses classified as "nonemployer businesses" with combined receipts of $950 Billion. Not a bad figure when you're looking at the entire pie. When you divide the average revenue among the 22 million businesses, however, the typical "nonemployer business" made $43,000 in 2010!  Granted, when you're grading on the curve, you get the good, the bad, and the not-so-pretty "nonemployer business" revenue. None the less – we have to do better!
Solo and micro entrepreneurs (those who employ less than 10 people) add tremendous value to the economy. They're an important source of competition in our global economy. They create jobs, enhance income, and add tremendous convenience to the business environment. In fact, here are some additional startling statistics:
Over half of all the solo and micro enterprises are owned by women.
Solo and micro businesses employ 52% of the private workers with the largest proportion being younger, older, women, or part-time workers.
Solo and micro entrepreneurs provide 80% of the net new jobs.  Sixty-seven percent of all workers received their initial on the job training from small business owners.
Solo/micro businesses are home-based 53% of the time and franchises three percent of the time
Advancements in technology and social media are leveling the playing field allowing solo and micro entrepreneurs to compete with their larger company counterparts. And, we can do better!
It's not necessary to list all the reasons why solo and micro entrepreneurs are not earning their due – it's certainly not from lack of hard work and passion. What does matter, however, is where we go from here to make sure that those who make up the heart and soul of our economy – the solo and micro entrepreneur – earn equal to their contribution.
If you're a solo or micro entrepreneur, we'd encourage you to download The Core Business Assessment.  The Core Business Assessment provides an objective self-evaluation of the strength of your business. It identifies the 100 fundamental business skills, tools, and systems needed to grow a service business from start-up to $500,000 annual revenue or a manufacturing firm to $1.5 million.
The Core Business Assessment uncovers where your business is succeeding and where opportunities for improvement and growth exist. You know you're better and smarter – it's time for you to be richer!
Related Blog Posts:
A Strategic Business Coach's Message to the Accidental Entrepreneur
Strategic Alliances – The Future of Small Business Growth
The Essential To-Do List for First-Time Entrepreneurs
Does Self-Employment Really Provide More Control?