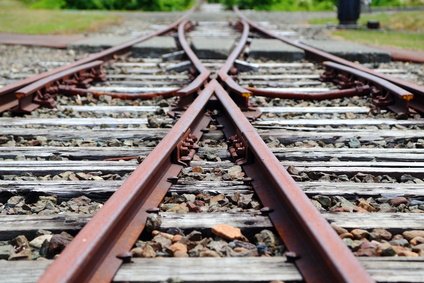 When you launched your business, you probably didn't figure that, one day, you would awake to a business you never intended to create. Yet, it does happen with some regularity — and you're not alone. Nonetheless, the questions remain the same — how did I get here and, more importantly, how do I switch tracks?
Imagine this — from early morning to late night you respond to clients requests, answer email, attend networking events, follow-up on leads, write thank you notes, invoice clients, enter receipts, return phone calls, troubleshoot project problems, keep up with industry trends, and fill-in-the-blank with the other activities you perform on any given day. That's how we so easily get on the wrong track.
It's not that we intentionally set out to head in the wrong direction. It effortlessly happens while we're busy about our business. (Wouldn't it be impressive if staying on the right track were as effortless?)
Wrong Track vs. Right Track
How can you tell which track your business is on?
Common "wrong track" symptoms include:
More focused on the problems rather than the promise of your business
Running your business has become a job
Waning optimism and confidence in achieving your goals
Lack of enthusiasm to come to work — even though you own the business
By contrast, you know your business is on the right track when you…
Are excited to get up and go to work each day
Uncover and pursue opportunities with confidence
Happily allocate time to plan for the next level of success
Stay one step ahead of where your business currently exists
Switching Tracks
Like your GPS re-routes your trip when you get lost, getting back to the track you intended is possible by following these directions:
1. Refocus your vision. Undoubtedly, the day-to-day flurry of activity has clouded the vision of your future. Brush off your lens and crystalize your vision with 10 Questions Entrepreneurs Can Ask to Refocus Their Vision.
2. Recreate your goals and plans. With a well-defined vision, it's time to consider the goals and plans needed to make your vision come to life. Download the free goal-setting workbook and go step-by-step through the goal setting and success planning process.
3. Pinpoint the metrics. Nothing is better than numbers to keep you honest about where you're at along the road to success. Read Metrics…The MapQuest of Business Success to understand the metrics you'll want to track to stay on track.
4. Allocate time to implement your plan. This is non-negotiable! Your right track plan is your priority. The Daily Goal Planner will keep you focused and on fire. And, if you really want to grow your skills and master the art of success planning, discover the 5 Types of Planning Every Small Business Needs.
5. Onboard your advisory team. If you've been on the "other" track for a period of time, your team of service providers needs to know your renewed focus. To make sure they are involved in keeping you on the right track, you'll love reading Why You Need to Grow Your Small Business With Strategic Service Providers. (If you feel particularly courageous, you'll want to share the article with them.)
And, if you need someone to come alongside of you to help you shift tracks…we're here for you.