My sisters play Hay Day. It's a popular mobile game where you build and manage your own farm. They frequently chat about what they're growing, whose horses are running freely on the roads, and who generously shares their supplies. It's creating a fun, common bond among siblings separated by time and distance. Frankly, I felt left out.
At the same time, I avoided getting involved. I told myself it was a waste of time.
Then my cooler-than-Justin-Bieber teenage nephew spontaneously told his Grandma, my big sister, that I need to play Hay Day on my Big A$$ iPad (i.e., iPad Pro).
Well, when your award-winning snowboarding, skateboarding great-nephew thinks his Aunt is cool enough to play Hay Day, it's game on!
Business Skills Doppelgänger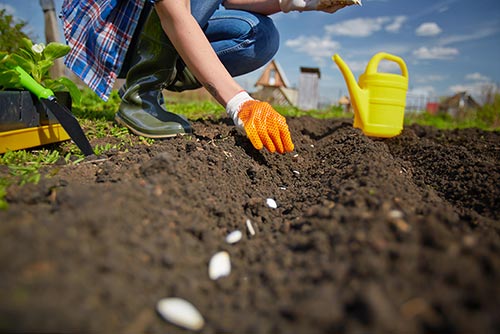 It's surprising to experience the similarities between amusing oneself on Hay Day and business building. Could it be a valuable tool to honing one's business skills…without the financial risk?
Downloading the app is similar to launching your business. Time is allocated to learn the basic workings—like when you start your business. Decisions are made that fit the way you work best.
Naming your farm is no different than naming a business. It's a piece of your identity that represents your attributes and values to the market. It's important enough to give careful consideration to choosing the right name.
"Location, location, location" is important for business success. It is being at the right spot where business flourishes. For Hay Day, the location of your fields, chicken coop, bakery, barn, and silos influences performance.
Speaking of fields…successful farmers plant strategically. This ensures the correct quantity of crops is available to make the feed needed for the chickens to lay eggs. After all, without feed, the chickens go belly up—literally. No one wants to see that. Doesn't this sound just amazingly similar to strategic planning and resource allocation? Trust me, just like in Hay Day, it doesn't happen on its own.
Then there is the grumpy old man, the happily annoying little girl shopping for her "grandma," and the Mary Poppins look-alike who randomly stop by the farm requesting to make a purchase. Like your business, you serve a variety of clientele. Can you tell which one best matches the buyer persona you've selected to serve through your products and services?
Of course, good strategic planning creates growth. And, as your business grows so does the need for capacity. Purchases needed for expansion require pre-planning and a budget. So it is with Hay Day. Hopefully, you've saved for equipment to remove stumps, cut down trees, and pulverize boulders. If not, things stagnate…like business.
There's no resting on your laurels—on your Hay Day "farm" or in business. The land is continually surveyed for new opportunities.
On the "farm"—as in business—it's all out growing, selling, delivering, and resource allocation. That is, until a problem develops. (For me, I'm still missing a bolt to expand my silo capacity.) Where do you turn for help?
As far as I know, there aren't any instructions. You're on your own to figure out how to run and grow a farm that is successful and thriving until your farm becomes large enough to access assistance.
Sadly, access to help for the small farmer is eerily familiar for the small business entrepreneur. (This is why we've geared our services for the small business entrepreneur.)
Overall, Hay Day is truly a game of honing strategic business skills. From strategic thinking to planning to budgeting to resource allocation—each move you make on the "farm," as in business, determines the degree of success or struggle you'll experience.
So, if you decide to jump in to hone your skills, be sure to look me up. You'll find me at "YaYa's" on Hay Day or reach out to me here.