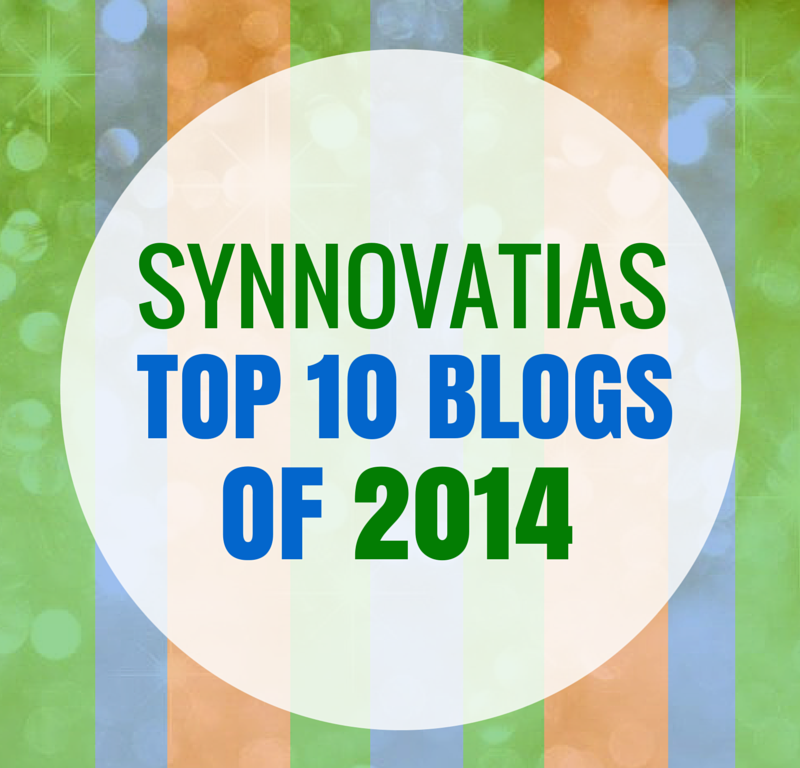 As final preparations are made to bring 2014 to a successful close, it seems fitting to countdown the top ten blogs you, the savvy small business entrepreneur, told us were most valuable.
Put on some holiday music, deck your office, pour yourself a hot toddy, and let's get started!
1. You're Got Options! Strategies to Grow Your Small Business
Thank goodness for options! Can you imagine how boring it would be as an entrepreneur without choices?! Bleh.
Every business serious about growing to the next level needs a sound, sane growth strategy to spark momentum.  If you want to accelerate your growth in the New Year, this blog is for you
   2. How to Attract Your Ideal Client to Your Small Business
Finding your ideal client is like dating. You want to do business with someone who is a good fit for your work style, values, strategies, and pricing structure. Anything less is unacceptable.
Where do you start? You can't just "hope" they show up on your website. Be intentional in your quest for the best by outlining your perfect client.
   3. 10 Ways Your Small Business Benefits from Strategic Group Coaching
How to grow a business is changing. Gone are the days of working as a lone-ranger. It takes a village to grow a business in today's fast-paced marketplace!
The "village", complete with differing personalities and perspectives, is the solution for many small business owners looking to accelerate growth.
   4. Stuck? 7 Reasons Why Your Small Business is Not Growing
Oy! What is worse than being stuck in neutral – other than going in reverse? And, why is it when one's business is immovable, it only gets worse with effort. Perhaps we're putting our energy and focus on the wrong areas.
The only time you really want to "slow your role" is to read through this blog to discover what has your business stuck in neutral.
   5. Collaboration: The Emerging Trend for Small Business Growth
Similar to the notion of growing your business by tapping into your "village,"collaboration continues to spark growth for many small business entrepreneurs.
By adopting the mindset of "what can I contribute rather than what can I take," your business can enjoy abundance beyond what you can imagine.
   6. Calm Your Entrepreneurial Chaos With These Four Easy Steps
Raise your hand if you're an entrepreneur experiencing the advantage of being on top of their day! (Anyone? Anyone?)
E.O., or entrepreneurial chaos, doesn't have to rule your day. Grab ahold of four simple steps and show chaos who is really in charge.
   7. Help! I Need an Expert! What Your Small Business Needs to Grow
In the 1996 movie, Multiplicity, Michael Keaton plays the role of "Doug", a guy who needs one thing – more time!
Through the miracle of "science", Doug solves his "too much to-do/too little time" dilemma by creating a clone. This works well for Doug – until his clones start cloning. Like copies of copies of copies, things become fuzzy at that point.
Sound familiar? That's when you know its time to bring in the experts!
   8. What Every Small Business Owner Need to Know to Succeed at Selling
I know! I know! You don't like to sell. It brings up images of loud, double-knit plaid wearing used car salesman, right?
Selling doesn't have to be that way, though, when you turn your dial to WIIFM.
   9. 10 Signs You Need a Growth Strategy for Your Small Business
Let's face it! Some people just aren't naturally gifted when it comes to growing things – like vegetables, plants, or the occasion business.  Armed with the right information, anyone can develop their green thumb.
   10. 6 Strategic Questions Smart Business Owners Ask Before Using Precious Resources
When it comes to small business resources, time and money is the most valuable. As small business owners, we face daily decisions on how to best allocate our most precious of resources.
Learning to exercise your strategic questioning muscle can help you navigate the flurry of choices smoothly and successfully.
What other favorites would you like to add to the list?