On Sunday, July 5, 2015, the U.S. Women's Soccer team captivated a proud nation. Following the painful defeat to Japan in the FIFA Women's World Cup in 2011 and a grueling four-year wait, the U.S. Women's Soccer team came to win. The most historical game in women's soccer proved to be a first-rate education for entrepreneurs on how to #liveyourgoals.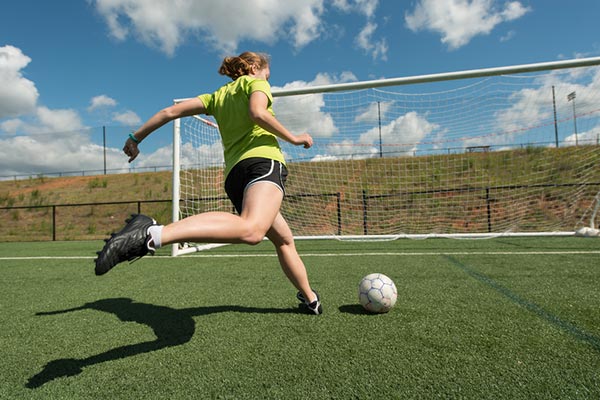 This isn't the first time these fiercely competitive women have inspired entrepreneurs to transform their goals into reality. During their 1999 win against China, followed by their pain-staking loss against Japan in 2011, the U.S. Women's Soccer team continues to uplift us with their enduring example. (Read my previous thoughts on Top Ten Things Entrepreneurs Can Learn From Women's Soccer.)
As I sat glued to the 2015 FIFA Women's World Club, it was obvious—there's much that entrepreneurs can learn from the performance of these elite athletes. Here are a few of my impressions:
Come ready to play.
Make undying determination your constant companion.
Face your foe with ferocity.
Execute smart moves early in the game.
Don't ever become so comfortable that the competition outplays you (even if you are ahead).
Strategic scoring is a real game-changer.
Seconds count.
Know where your competition is at all times.
Fresh legs (i.e., periodic rest) are critical to game play.
Stretch yourself in all directions—up, down, left, right.
No matter how long you're in the game, play full out.
It's not only scoring that matters, its how you move strategically.
Share the glory regardless of your position.
Aim high enough to break records.
Take time to soak in your win.
It's apparent. The devastating loss to Japan in 2011 proved to be a great teacher for the US Women's Soccer team. Throughout their calm, steady, consistent implementation of the lessons they learned, they achieved their goals. It's not only in winning—but also in losing—that wisdom is gained…as long as we continue to use our head.
---
I'd love to hear your thoughts. What did you learn from the U.S. Women's Soccer team that helps you to #liveyourgoals?