Prior to the introduction of technology, the traditional marketing model remained relatively unchanged. Consumer choices were limited due, in part, to the reduced marketing opportunities in which to learn about competing products or services.
Before the digital revolution, we may have heard about a product from advertising on TV, radio, or in the newspaper. (Remember those?!) To experience the product or service, however, we made our way to a brick and mortar establishment. It was only at that point where comparison shopping took place.
Today, the consumer's purchasing journey is an entirely new game. With the onset of technology, and the inception of digital marketing, 81% of today's consumers conduct research online prior to their final buying decision.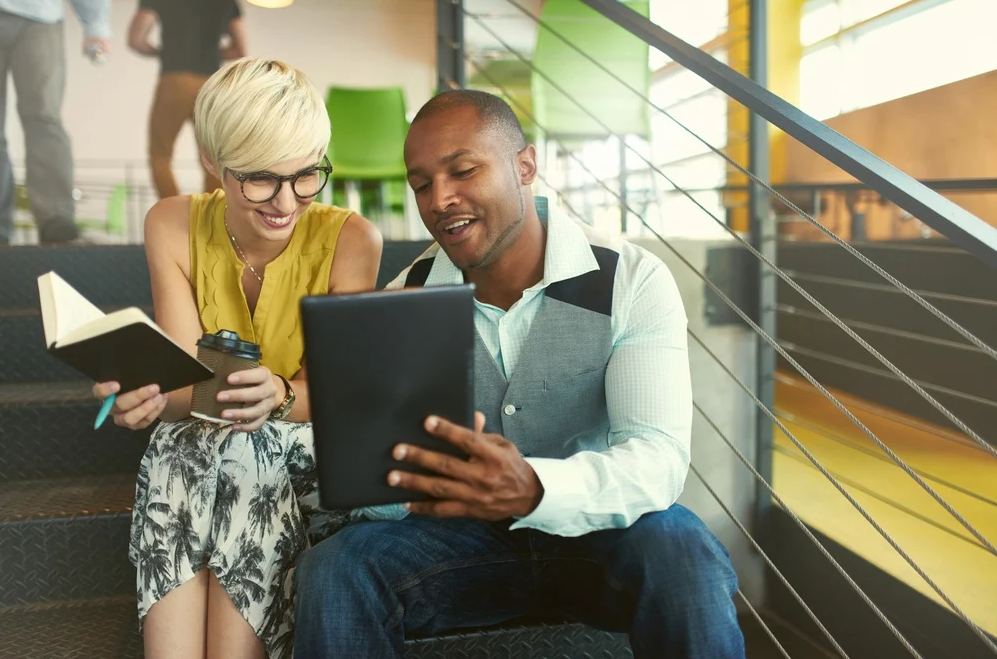 In 2011, Google conducted a study ascertaining the number of sources of information consumed before making a purchase. It was an average of 10.4 sources of information from first viewing an ad to the product purchase. By 2015, that number had doubled to an average of 22 sources. In fact, the information available digitally for today's consumer is so complete that most consumers make their purchasing decision well before entering a store or clicking "add to cart."
What does this mean for your business?
By proactively positioning your business and taking charge of the moments of truth in your business, you can be considered among the 20+ pieces of information that consumers consume on their way to their purchasing decision.
Moments of Truth: Today's Map for Marketing
Moments of truth can seem insignificant to a small business owner when they're happening, but clients have an entirely different reaction. For instance, if a potential client calls you and you don't give them your full attention because of an office distraction (whether you think your attention is diverted or not), his or her impression may be that you are unfocused, unprofessional, and perhaps unworthy of his or her business. Situations like this can spell disaster for any business.
So, what's a moment of truth?
It's a sliver of time when clients or prospects interact with you and your business and decide whether or not to do business with you, to share you with their network, or to use your products/services again and again. Jan Carlzon, in his book, Moments of Truth, defines them as "anytime a customer comes into contact with any aspect of a business, however remote, [as] an opportunity to form an impression."
Some of the more common moments of truth include:
When a person hears someone else praise you or your work.
When a person likes your physical presentation (website, appearance, handshake, voice, smile, etc.)
When a person is touched intellectually and emotionally by what you say.
When a person recognizes you as a model of whom or what they would like to become.
When a person experiences that you are consistently excellent technically.
When a person knows you care.
When a person feels they and their information are safe with you.
When a person trusts your professional credentials.
When a person thinks they will be challenged and get what they need from you.
When a person pays your fee without any conversation.
When a person looks forward to small gifts and thoughtful messages from you.
When a person knows you will make it right for them if they have a complaint.
When a person knows your fee is slightly above the industry standard and feels you're worth it.
When a person is sure that their success and well-being is your priority.
When a person knows you never stop growing professionally.
When a person is asked to tell you their expectations and frustrations about the service you provide.
When a person knows you have designed your business around what's convenient for them.
When a person is able to reach you effortlessly.
When a person can count on you to treat them as a unique individual with unique needs.
When a person knows you will remember their kids' names and to send them a card on their birthday.
Strengthening the moments of truth in your business ensures your clients remain on the continuum of the nine steps to building trust. The outcome? A measurable increase in client acquisition, retention, and sales.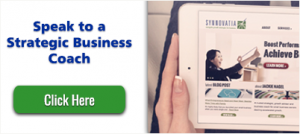 The Strategic Coach's Role in Moment of Truth Mapping
One of the roles of a strategic small business coach is to ensure your business makes the right impression when interacting with clients and prospects. As an advocate for small business owners, a coach provides an objective evaluation that can make the difference between a client passing on your business for one of your competitors and landing that next big sale.
Common questions a strategic coach may ask to refine the way you handle your moments of truth include:
What are the various touch points (such as your Web site, meeting at a networking event, sending an email, leaving a voicemail message, etc.) during which a potential client has an opportunity to "experience" your business and develop an impression?
What is the current impression your clients and prospects experience?
What is your intended impression?
What changes need to be made to ensure each impression is the one you want your client to experience?
Who will make those changes?
By when will those changes be made?
How will you measure the effectiveness of your changes?
By helping analyze your business' moments of truth, it brings clarity to your business and creates strategies that address your moments of truth to create positive, lasting impressions that turn the most skeptical client into your company's biggest advocate.