During my 20's and 30's, I was running … running my business and my health into the ground.  There wasn't time for physical activity. Like many entrepreneurs, I was busy building my business.  Unfortunately, while keeping my business on track, my health was veering off track.
At the age of 40, jarred by a health crisis and a physician who said I'd "never climb a mountain or run a marathon", I vowed to climb a mountain and run a marathon…and return to my natural healthy state.
My first-hand experience taught me what studies are now confirming … that physical fitness has a significant impact on business fitness.
A study with 366 entrepreneurs demonstrated an unexpected relationship between sales and the type of rigorous exercise performed by an entrepreneur.
The study measured sales performance when connected with running and biking against sales performance when only weight lifting or strength training was performed.
The results are eye-opening, to say the list.
Although the study demonstrated that running, biking, and weight lifting influenced the entrepreneur's ability to meet personal goals such as personal satisfaction, independence, and autonomy, only those entrepreneurs who incorporated running and biking into their program were able to validate a significant improvement in sales.
Taking Time for Fitness — Business and Personal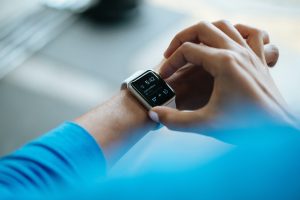 Entrepreneurs have a wide range of responsibilities and pressures.  Lacking the depth and breadth of resources, entrepreneurs are juggling multiple roles and responsibilities of being salesperson, marketing director, spokesperson, negotiator, bookkeeper, influencer,  and technician delivering the service.  Additionally, you have to bear the costs of any mistakes made. It can be a heavy load at times. Equally important to note, unhealthy habits and subsequent risk factors are dangerous to you and your business. Lack of sleep and exercise, unhealthy foods, and high stress don't keep us performing at our best.
It's challenging to justify the time exercising. After all, you could use that time for selling, marketing, or growing your business, right? Yet, more and more studies prove exercise reduces stress, stimulates creativity, and improves self-esteem.
Now we know … working out improves not only your waistline but your bottom line as well.
Apparently, you do have to move it to make it.