As momentum builds in the economy, small businesses are enjoying a nice bump in business growth. (Can I get an "Amen"?!) The hard-working entrepreneurs who kept their "nose to the grindstone" are the business owners enjoying the fruits of their business development labor. During leaner times, they persisted to stay in front of their target audience…and it's paying off!
If you're one of those tenacious entrepreneurs, you are busier than ever delivering the core goods and services of your business! That's the good news. Now for a word of caution…
The Cautionary Tale of Sustainable Small Business Growth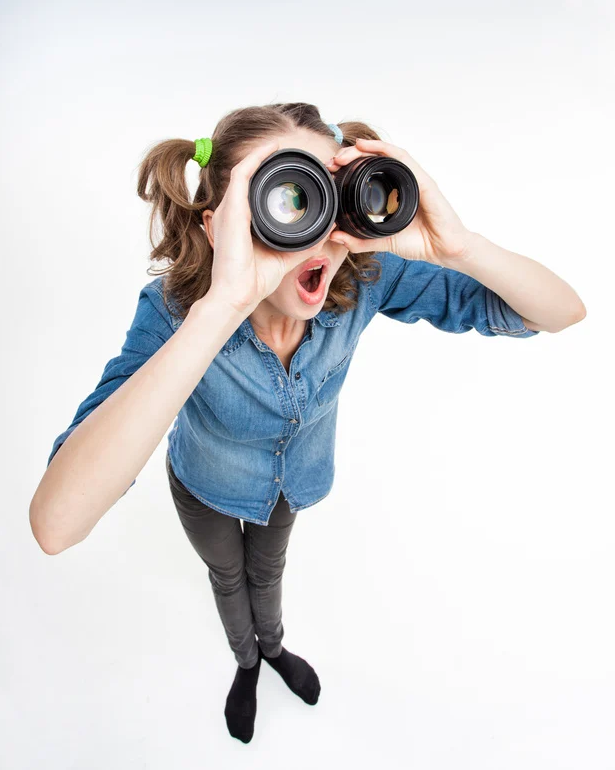 The very business actions that positioned your small business at the forefront of your marketplace and kept you at the top of your prospects' mind, can easily get lost in the flurry of daily activity. Undertakings, such as social media, website updates, blogging, networking, marketing, bookkeeping, strategic planning and thinking — just to mention a few — are left to chance.
Consequently, over time, business momentum swings — and not in the direction you want it to go. Left unattended, critical business growth activities soon lose the hefty steam built during sparser spells.
Ask any small business entrepreneur who has neglected these essential activities. It's not pretty! All their tough work is lost — along with the momentum they've worked so hard to achieve.
That's why we say — don't grow your small business alone!
Help Is on The Way: Prepare to Engage Service Providers
With cash flow relaxing and your availability tightening, it's time to engage service providers to lend a helping hand. The right service provider can implement the business activities your small business needs to continue momentum and avoid a self-inflicted revenue slump.
Selecting a service provider can be daunting! Service providers either elevate or interrupt our business pursuits. Engage the right service provider and they exert influence on our business that expedites our success. Retain an ill-fitting, ill-equipped, or ill-prepared service provider and they add unnecessary stress and chaos to an already full day.
In many ways, when engaging a service provider, you're entrusting them with the future of your business. Granted, you'll continue to provide strategic oversight throughout any projects implemented by a service provider. However, a service provider can be a dream to work with or your biggest nightmare.
Engaging the best service providers for your business to keep it grooving and growing requires preparation. Here are a few steps to make sure you're properly primed to involve the correct service providers to make your small business excel.
1. Develop a standardized process for engaging service providers. Like most small businesses, you'll need a variety of service providers to grow a strong, successful business.
From web designers to an accountant to an attorney to a strategic business coach, you'll likely have several people on your team that you'll rely on to support your efforts to move your business forward strategically.
A standardized process for engaging all service providers, regardless of discipline, will save you time. It also allows for consistency in how service providers interact with you and your business to make it easier to manage and grow.
A standardized process supports your ability to objectively engage the type of service providers needed by your business without being swayed by their charming personality alone.
2. Identify the skills needed. Before entertaining a conversation with a vendor, make a list of the skills you want in a competent service provider.
In addition to a strong core competency in their particular field of interest (as evidenced by the results produced), you want your service provider to be proficient in the following skills:
Project management and organization to save you time and ensure your growth initiatives don't get lost in their shuffle.
Written and verbal communication skills, including keen listening ability to make sure your needs are heard and understood.
Decision making with your best interest at heart.
Strategic planning and thinking that aligns suggestions and/or advice provided with your company's mission, vision, and goals.
Critical analysis that allows them to accurately assess outcomes and make the necessary course corrections.
Additionally, you'll find it beneficial to solicit input on needed skills from other members of your team.
3. Outline needs and expectations. Every small business owner has needs and expectations of those with whom they do business. Unfortunately, many are unsaid until an expectation is unsatisfied.
Clarity and communication of your needs and expectations reinforces your ability to pinpoint the right service provider for your business.
Here are some questions to consider when identifying the needs and expectations of your service providers:
Does your business need a quick turnaround or can it afford to wait 7 – 10 days for projects to be addressed?
What method of feedback and/or communication do you desire?
What time frame do you anticipate for a service provider to respond to your requests? Would you expect a 12-hour turnaround on responses to your communication or is 36 hours okay with you?
Are you looking for something transactional or do you prefer a long-term partnership with a service provider?
Do you need a strategic or a tactical service provider?
As you review these questions, there are likely many others you can add to your list. The most important piece, however, is to be relentless in carving out your needs and expectations.
When looking to engage others in growing your small business, you need more than an "expert". You need a qualified, skilled service provider to come alongside of you and make your business shine.
Remember: this is your business. The better your needs are met by others, the better you'll be able to meet the needs of your clients and grow your business.