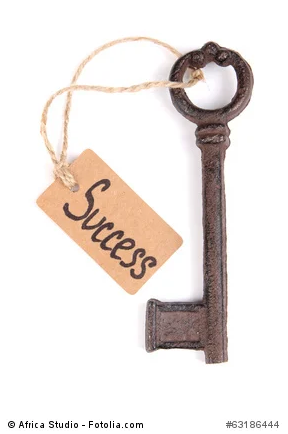 Do you whistle while you work? What if whistling made you so happy that it actually improved your performance? What if "happy" helped you trigger an idea or solve a complex problem? What would you be willing to do to bring out the "happy" in you?
"Happiness", and its impact on productivity, has been the subject of numerous studies. From Warwick Economics Research Institute to Martin Seligman, Director of the Penn Positive Psychology Center and leading expert in the field of positive psychology, to Shawn Achor, psychologist and author of The Happiness Advantage, what makes us happy — and what was previously believed — is being challenged.
How often do you say, "When I achieve this, then I'll be happy." Shawn Anchors suggests we have it backwards. His research points out that "optimism and happiness fuel performance and give us competitive advantage." Happiness, then, is the fuel we need to succeed.
Studies show that happiness has a direct impact on the bottom line. Not only does the brain work better when it's in a positive state rather than a negative, neutral, or a stressed state, but people who are happy demonstrate a 37% improvement in sales, 31% increase in productivity, and are 10 time more engaged at work.
Wow! Now those are metrics that make any small business owner happy!
We'd love to hear your thoughts. What impact does happiness have on your business?