As a business continues to grow, more and more small business owners rely on service providers for their expertise, industry knowledge, and timely service to facilitate business growth. Knowing the type of service provider you're hiring "greases the wheel" for growth or "gums up" growth.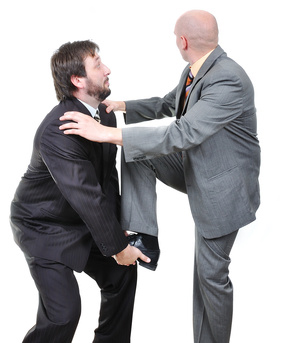 There are two types of service providers: tactical and strategic.
A tactical service provider is technical in nature. They execute your requests. Much like an average-performing employee, they do what you ask with little forethought to what your business needs to grow. They rarely ask about the outcome you want to achieve. In fact, the only time you speak with them is when you initiate an email or phone call with a request to perform an action.
A strategic service provider, on the other hand, takes the technical service they provide to an entirely different level. They take time to get to know you, your business, and your goals. This discovery process helps them understand their role, as well as, how they can best contribute to your business growth.
Strategic service providers not only listen to the scope of work you want them to perform today, they use your company's vision to guide their recommendations. Suggestions are made based on insights gleaned from comparing your business data to your desired outcomes.
Strategic service providers have your back. They continually look out for your best interests by providing complete solutions — those that serve you, your business, and your goals for growth today, as well as tomorrow.
Strategic service providers are attuned to your entrepreneurial needs. As a result, they have a wide circle of trusted contacts — lawyers, accountants, designers, growth advisors, human resource consultants who are equally strategic in nature — who can be engaged to help you grow your business.
Undoubtedly, a strategic service provider makes a greater contribution to growing your business. And, your ROI (return on investment) is higher! Given the fees charged by a tactical service provider and a strategic service provider are comparable, a strategic provider is the only way to grow your business.
The next time you're looking to engage a service provider, be sure to choose wisely! Your growth depends on it.
More to grow on: