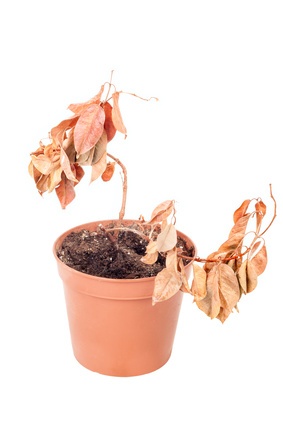 It's a rare business owner that doesn't want to grow their business in some fashion. Unfortunately, most small business owners are so busy working "in" their business that it's difficult to identify indicators of diminished growth…until the lack of growth creates a major pain point in the business. To win at growing your business, you have to win at foresight and focus.

Rather than wait for the pain to escalate, take a quick look at the signs and symptoms that indicate you need a sound growth strategy for your business.
Low revenue growth. This is the most obvious…unless you're not tracking your revenue month to month. By not keeping your eye on the store, so to speak, you may not be aware that growth has stalled. The longer you wait to implement a growth strategy to pull you out of the stall, the longer, and more costly, it becomes.
More hours being logged over an extended period of time without an equal or better return on time. Granted, some time and effort needs to be invested during the launch of a new product or service. But, when your hours, or those of your staff, extend beyond the initial launch with little end in sight, your growth may be in for a stall.
Discouragement is setting in. Have you noticed that seldom is one discouraged when business is growing nicely? Don't shrug off or ignore discouragement. It may be the first indicator of a fire brewing.
Business is being lost to the competition. What?! They bought from your competitions after a lengthy initial meeting perceived as being "sales close" worthy? Something is amiss between the alignment of benefits shared and your customers changing needs.
You can't identify any area in which your business is growing. If you're unable to readily recognize an area of growth in your business, it's likely there isn't one. Pay close attention.
Current products or services are losing, rather than gaining, ground. If revenues on existing offerings are flat, there may be several things afoot. Your product/service benefits no longer align with your customers changing needs or your sales skills may have lost their luster.
You're burning out. I've yet to meet an entrepreneur experiencing symptoms of burnout when business is growing. If you're thinking that a nice, long, relaxing cruise to Bermuda is in order, your business would benefit greatly from a clearly defined growth strategy.
Your profit margin is shrinking. What is the actual cost of delivering your product? If you're in the service industry, be sure to include the cost of your time into the equation. Optimizing your business with technology and automation can bring your margins back in focus.
Cash flow is dwindling. Have you looked at your cash flow recently? If it's not flowing at the rate you want, evaluate your pricing model. While you're at it, check your expenses, too, to make sure you're not overextending yourself.
Your business has few raving fans. Are you customers so in love with your product and service that they willing sell for you? If not, you might need to return to "dating" your clients again to gain a better understanding of their needs and wants.
Let's face it! With all there is to do in a day, you seldom have enough time to complete all there is on your plate. And, if growth slows to a crawl, there isn't more time one can add to an already busy day to accomplish what's needed to get the business on track and growing again.
Don't wait until the pain of not growing overwhelms you. Use foresight to identify the ideal growth strategy for your business and focus to keep your on the right track.
Related Blog Posts: