Most entrepreneurs are technicians who have launched a business enterprise. They are accountants, lawyers, dentists, doctors, therapists, consultants, coaches, web designers, graphic designers, printers…..you get the point.
Small business owners are, in earnest, masters of their craft — not entrepreneurs. As a result, much of their day is spent exercising the technical skills of their chosen field. It's what they know. Therefore, they continue to act in the capacity of an employee. They work "in" their business.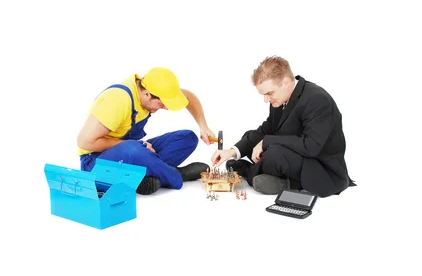 Behaviors of Working On Your Business
The skills of working "on" your business are really those of business management. Every successful entrepreneur or small business owner, at one time or another, had to learn the skills associated with business ownership.
Your role as the entrepreneur when working "on" your business is to shape the future of your business. When your vision aligns with what your customers "accept", the product or service provided by the technician can be turned into a sustainable, scalable business model.
How do you know you're working "on" your business? The primary behaviors of working "on" your business include planning, tracking, analyzing, learning, and adapting.
What you discover when you work "on" your business conveys whether to pivot to a new direction or persevere on your current path. It defines whether your business achieves success and struggles to find its footing.
Download The Core Business Assessment to identify the fundamental business skills, tools, and resources needed to ensure your business success.