Running a business is not for the faint of heart or the weary of spirit. In addition to the stamina required to run the race, there are skills that make growing your business a little bit easier.
Recently, HubSpot published a blog titled 9 Agonizing Business Skills You Need to Grit Your Teeth and Learn. It put my brain cells on full throttle to write about the real business skills to master to move your business to the next level.
Bite Into These Business Skills
According to a veteran chief executive, Terry H. Hill over at business.com, "Over half of new businesses fail mainly because the entrepreneur is unable to translate their passion into practical business skills. Success demands more than hard work, resilience, and expertise in your field. In order to succeed, you need to understand and to become proficient in a set of fundamental business skills."
It's a good thing life-long learning is baked into the DNA of the entrepreneur! With homage to HubSpot, and as a business coach who has worked next to small business owners, allow me to present the vital business skills you want to learn … no teeth-gritting required.
Strategic Thinking. As entrepreneurs, it's not wise to be operationally busy every waking moment of the day.
Escaping your daily routine for a bout of thinking strategically changes your perspective. It permits you to see your business in a different light. It presents new insights that shape your decisions and give you a "leg up" in your business.
And, don't worry! You're not alone if this is a skill that could use some sharpening. Only 4-7% of leaders consider themselves competent in this area.
Strategic Planning. The natural progression following a healthy dose of strategic thinking is strategic planning.
The insights gained while thinking strategically help identify goals and formulate plans that give shape to your vision. Rather than "shoot from the hip," planning proficiency makes resource allocation a dream.
Goal Setting. Closely aligned with your strategic thinking and planning is your ability to set the kind of clear, audacious goals that move your business forward. After all, isn't that what it's all about?
Although it sounds simple, setting, and achieving goals is not as easy as one would believe. Selecting the right goals, identifying the precise tactics to make those goals happen, and setting up your lead and lag measures challenge the most ardent performer.
Is it doable? Absolutely!
Marketing. Yikes! Where do we begin to define and develop effective marketing skills, especially in this mad, mad, mad business environment. This is a great place to consider outsourcing to the experts given the vast amount of information and skill needed to market for results.
Outsourcing doesn't leave you off the learning hook, however. It's important to glean a basic understanding of marketing to make sure you hire the right vendors.
Sales. Surprise! You're already selling. You sell your kids on wearing a coat to school. You sell your spouse on taking you to dinner. The real question is how skilled are you at selling in your business?
Selling plays a vital role in your business success. It's important to get it right. With just a bit of focused intention, your ability to match your selling style to your clients' buying style will be second nature for you.
Gone are the days of the obnoxious used car sales approach. Thank goodness!
Organization. Does this sound like you need a professional organizer? Perhaps you do but these are the kind of organizational skills that go beyond having things in neat little piles.
Acquiring the ability to master prioritization, productivity, and performance ensures you're functioning – and focusing – on what matters most.
Ready for Class?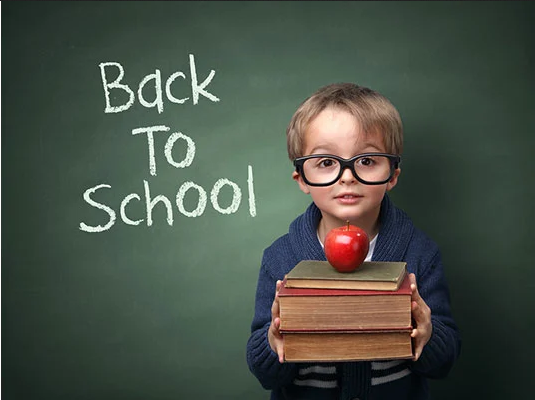 Thanks to advancements in technology, accessibility to acquiring essential business skills have never been easier. Although institutions of higher learning are catching up to teaching the entrepreneurial skillset, it still lacks relevance for today's modern world. Just ask Elon Musk!
In the meantime, you can bone up on your skills through several – if not all – of these methods. After all, school is never out for the pro.
Online courses. There's no shortage of self-directed online courses to be had. Check out Lynda.com, Udemy.com, or the free online courses at Santa Clara University
Local courses. If you like to learn in a face-to-face environment, you're in luck. The business terrain is dotted with small business development centers that offer low cost or free courses on a variety of topics.
Stand-up comedy course. Yes, you read that right. If you're the kind entrepreneur that abhors a traditional learning environment, enrolling in a stand-up comedy course might be your ticket. (You can read about my improv experience.)
Engage a business coach with a teaching style. Many skilled business coaches have a real heart – and skill – needed to guide an entrepreneur through the honing of their skills.
If you have a chance to read HubSpot's blog, you may find a few more skills that aren't covered here. Alas, I'd rather master strategic thinking than Excel documentation. (That's what my virtual assistant is for.)