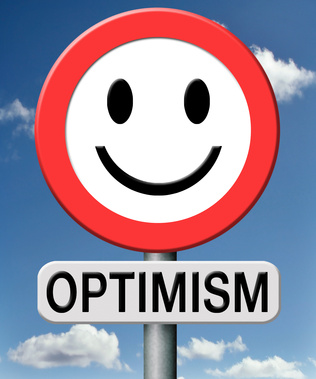 Entrepreneurs are notoriously optimistic people. Their forward-thinking optimism likely sparked their entrepreneurial launch and inspired others to join their dream. Add the fierce desire for independence and the ability to call the shots and you have a perfect mixture for an entrepreneurial tidal wave – or do you?
Optimism while running and growing a business is a must. It gets you out of bed in the morning and keeps you scurrying throughout the day despite whatever is going on around you. Nevertheless, could too much optimism be hurting your business growth?
As a business strategist, I've seen many overly optimistic entrepreneur. Although an appealing quality, too much optimism can challenge business growth during the first stage of business growth and development – Core Business Development – when laying a solid foundation for your business can make the difference between success and struggle.
Here are the 3 drawbacks to an overabundance of optimism:
Neglecting vital research. Overly optimistic entrepreneurs are easily caught up in their own genius. Failure to carry out the due diligence needed to make sure you develop the right product or service for the right marketplace at the right time has devastating effects on business growth.
Ignoring warning signs. Entrepreneurs who view their business through rose-colored glasses often overlook early warning signs of trouble. A delayed response to early warning signs costs more in time, energy, and money to execute a successful turnaround before it's too late.
Disregarding business-saving strategies. Along with failing to heed early warning signs, dismissing strategies to get your business on the right track create a downward spiral that can make recovery difficult. Overly optimistic entrepreneurs find it easier said than done to trust proven strategies over their optimism.
Every entrepreneur needs a healthy dose of optimism to get them through both good and bad times in business. As long as you don't let an ample supply of optimism get in the way of being smart and strategic about your business growth, you'll be just fine!
Ready for More? Here are a few more blog posts we think you'll like:
10 Common "Growing Pains" of Stage One Business Growth
The Four Stages of Growing Your Business
Business Metrics: If You Don't Know it, You Can't Grow it
5 Smart Businesss Strategies to Set Yourself Up for Success