You sit down at your desk with a big cup of your favorite beverage. You're excited! You're ready to craft a blog post for your small business blog. That would be great – if you only knew what you were going to write. You find yourself staring blankly at a stark-white word document willing brilliant words of wisdom to appear magically across the screen. Although the spirit is willing, the brain cells are wavering!
Has that ever happened to you? Where do you turn to generate creative ideas that are timely and relevant to your small business blog readership?
Here are the top five content generators we use to stimulate our blog content creativity: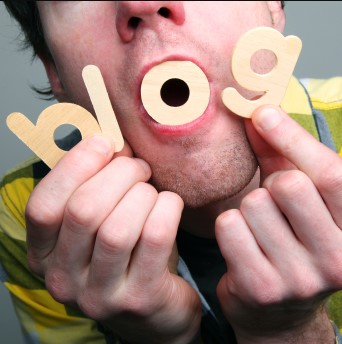 1. Follow key industry trends. With all the news aggregators online today, it's a snap to keep your finger on the pulse of topics most important to your audience. Whether you use Google Reader (which will need to be replaced soon), google alerts, Pulse, or Linkedin Today, each can be customized to bring you the topics relevant to your small business blog.
2. Tap into discussions within your Linkedin groups. You can tell which topics are of interest by the number of people who join into the conversation. If you can't find a compelling topic, consider starting one of your own – including asking what topics your network would like to read more about.
3. Draw ideas from your clients. Whether you keep an ongoing list of common challenges and opportunities that your clients experience (confidential, of course) or make contact with them directly, your former and current clients are an excellent source of appealing blog topics for your small business blog.
4. Garner engaging topics from forums and/or social media. Next time you're on social media, pay special attention to the industry leaders and, more importantly, the posts of their fans. Or, search Twitter using your keywords or key phrases as #hashtags. It's a great way to uncover what's on the minds of those who would likely read your small business blog.
5. Conduct a content audit. If you've been in business at least a year, it's likely that you have topics of interest to your small business blog readers. They already reside on your computer in the form of articles, e-newsletters, social media posts, or business research. Rather than reinvent the wheel, re-purpose what is already at hand.
Certainly, content marketing is here to stay. Pin down topics for your small business blog that delivers relevant and valuable information that your small business blog readers want to consume.
Speaking of relevant, compelling topics, tell us what YOU want to read. Then, subscribe to our blog to make sure you won't miss out on any of the hot small business topics.