An entrepreneur-in-the-making asked how much "time" should be dedicated to growing a smart business. Hmmm, that's a real thought-tickler. And, one many entrepreneurs ask. Are 40 hours enough? Are 70 hours too many? What is the exact number of hours needed to grow a successful business?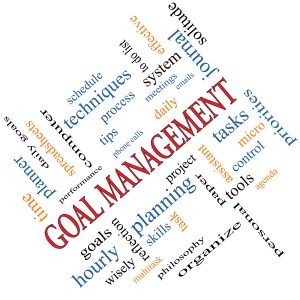 The answer?  None of the above!
Time management is a tool of the Industrial Age. You put in X time to produce X. With the explosion of the information age, time management is a technology of the past.
Yet, there are those who continue to use time management to achieve success. It's quite the struggle. Granted, using our time wisely is of paramount importance.  Unfortunately, being a top-notch time manager doesn't guarantee success.
Goal Management Rules!
The technology of performance and achievement for the 21st century is goal management. Have you heard of it? Essentially, the premise of goal management is that your goals determine how you organize, plan, and achieve throughout the course of the day.
Although most entrepreneurs would argue that goal management is their primary focus throughout any given day, that fact isn't really evident based on their actions….and their achievements.
Observe an entrepreneur (or yourself) for an hour, a day, or a week. You'll quickly learn that everything BUT goals drive behavior, and consequently, decisions and results.
Give it a try.  Let your goals, rather than time, dictate your day. See what you accomplish. You'll astonish yourself.