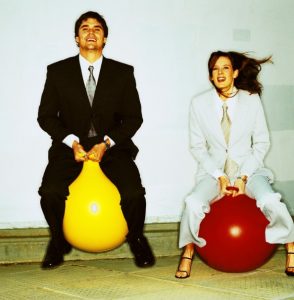 Competition – or at least the "perception" of the need to compete – is on the rise as business attempts to increase it's market share during this sluggish economic recovery.
As an entrepreur, your objective is to move beyond the competition trap to act rather than react to your marketplace. Strategic coaching can help you establish a strong lead for your business.  Consider these options:
 Listen to everything the customer is saying and not saying.  The more you "hear" what customers want and create what they want, the less the competition will matter.
Orient your company around delivering more value than your client expects. Although much has been said and written on delivering great service, a huge gap continues to exist in providing exceptional service to the customer.
Identify what makes you and your product and/or service unique.  "Who" you are – your special gifts and talents – are as important to the process of defining your business as "what" you provide.
Focus on the nature of your business – not just the product or service.  For instance, my virtual assistant is not in the administrative service business, she is in the business of creating time for busy executives. What business are you really in?
Develop non-traditional methods of reaching your market.  Instead of advertising, selling, or responding to orders, begin attracting customers through inbound marketing, meeting with your best customers,  and developing a strong referral program.
True competition really does begin with your business. What other approaches have helped you gain on your competition?