Today's small business owners are grappling with uncommon levels of complexity. As one colleague so aptly put it, "We have overwhelmed entrepreneurs coming out of the woodwork from all directions."
Head-down discipline is no longer effective to accomplish the business growth and success you desire. Just as much as a business strategy informs you of what to work on, an effective strategy also enlightens you on what to avoid.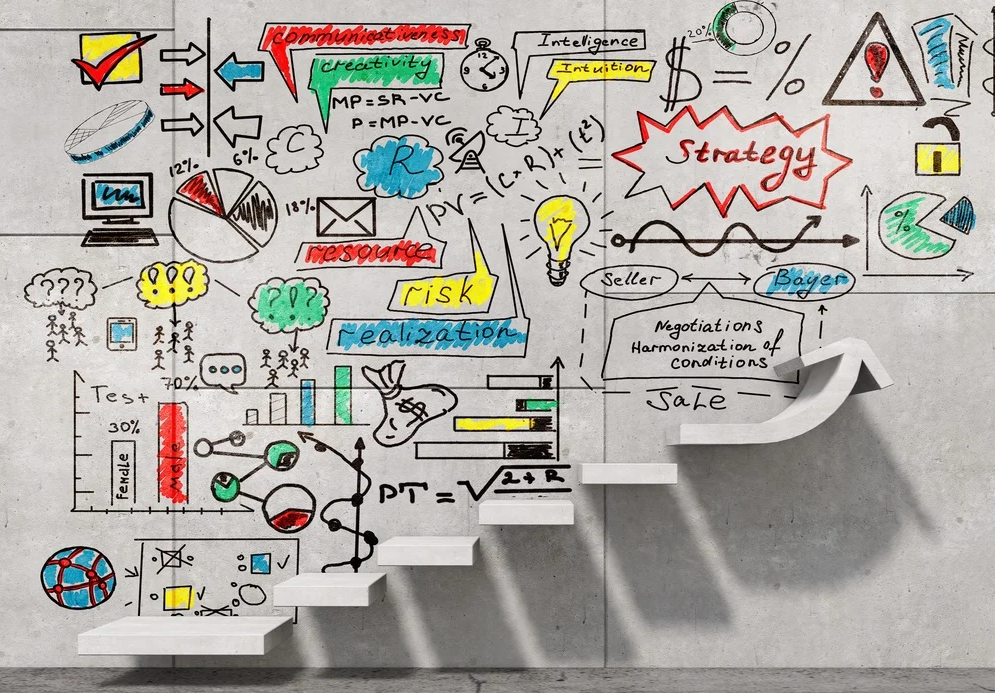 A Business Strategy For Simplicity and sustainability
Strategies guide your decision-making, save valuable resources, and prevent you from squandering time and money on the wrong projects or pursuing the wrong market. They prevent conflicting priorities and, most importantly, clarify and prioritize your activities.
In essence, they bring a degree of simplicity to your business unachievable by any other means.
What do you need to know when reconstructing your business strategy? Here are the vital components to consider as you reformulate your business strategy.
Elements critical for growth. Based on your stated mission and vision, are you able to pinpoint the influencing factors required to achieve your mission? Elements such as target audience, location, reputation, distribution, pricing, and product uniqueness are just a few things to consider.
Issues affecting your industry. This includes opportunities, threats, and how you might leverage and/or minimize them to achieve your mission and vision.
Channels for distribution. Pinpointing how your target audience currently purchases similar products/services, including how they will likely obtain them in the future will be a key factor in deciding your distribution channels. This, by far, is the most rapid-changing influencer of business strategies in today's market due to the explosion of technology.
Strengths and weaknesses of your business. Recognizing factors that contributed to your business success, as well as those that have limited business growth, play an important role in crafting business strategies that serve the test of time.
Factors limiting growth or profitability. No one really likes to look at — or admit to — factors that may limit, reduce, or bottleneck business growth yet this is likely one of the most significant reasons for identifying your business strategies.
Sounds simple, doesn't it? It can be if you're willing to set aside the time to take a step back, observe the changing business environment, and thoroughly think through the important aspects of business strategy formation. It's truly the most important aspect of business development.