Taking the courageous step to engage a strategic business coach is a big deal for many entrepreneurs. For some, it means admitting they can't grow their business alone—no matter how smart they are. It also means coming face-to-face with beliefs, behaviors, and habits that are getting in the way of success.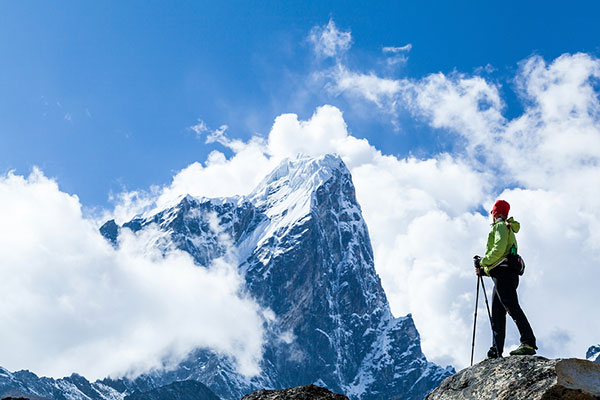 Having coached hundreds of small business owners in a variety of businesses at different phases of business growth, there is an expectation—by the business owner and the coach—of coaching progress and achievements to be attained. Coaching, after all, is an investment of time and money deserving of a substantial return on investment (ROI).
In fact, surveys show that the ROI on business coaching is very high. One study done on a Fortune 500 company revealed that executive coaching ROI was as high as 529%. Another study showed that for every dollar invested in coaching, the return was $7.90. That's a whopping 690%! These statistics show just how strategic business coaching increases your business performance.
For some, business coaching speeds them quickly down the road while others slog along and make less progress than expected. What makes the difference between success and schlepping? Here are the distinguishing behaviors of our most successful clients:
1. Take responsibility for their business.
Doesn't everyone, you ask? Not always. Many business owners are just plain exhausted and burned out. Wanting the coach to take the lead on business development is appealing to a sleep-deprived entrepreneur. However, those who achieve the most powerful coaching results take responsibility for their business and its direction. They set the tone, pace, and objective for each coaching call.
2. Make strategic planning and thinking a priority.
Rather than spending time putting out fires, meeting the demands of others, and dealing with constant interruptions, our fast achieving coaching clients arrange—in advance—for time to strategically think and plan. With greater clarity and focus, strategic implementation takes the lead in their day. It's a fore-thought; not an afterthought on their ever-growing to-do list.
3. Do the homework.
Sounds like you're back in school, doesn't it? In a way, any business owner engaged in coaching is engaged in a learning process. Unlike those who wait until the night before the big test, the most accomplished businesses jump on their plan of action immediately. In fact, many allot time immediately following a coaching meeting to implement their commitment. After all, it's a promise they made to themselves and they don't want to disappoint.
4. Enter into the coaching engagement with optimism.
Yes, it does happen. Occasionally, an individual with a "failure to thrive" disposition gets involved with coaching. Although they want to believe coaching overcomes their dilemma, until they stop rearranging deck chairs on the Titanic, it can be a tough road.
On the other hand, those who start coaching with an optimism and excitement about the success that coaching brings make progress more quickly
5. Laser focused during a coaching appointment.
Although the majority of our contact with clients is by phone or Skype, I have ninja-like listening skills and can tell when clients are multitasking. They're not quite as engaged in the conversation and miss out on the nuances of success that coaching brings to their business.
Those who garner the greatest value are present—mentally and physically. All distractions and disturbances are eliminated. They are completely immersed in the conversation. As such, they gain enormous value from each encounter.
6. Prepare for their appointment.
We provide an online prep form that triggers coaching 24–36 hours before each appointment. It's the time when the owner puts all other activities on pause to think strategically.
The Strategy Call Prep Form encourages them to consider their achievements for the previous week, insights (which anchors learning and sustains change), and identify their most important need and objective for the conversation.
Preparation lays the groundwork for a profoundly forward-moving coaching conversation.
7. Possess realistic expectations.
The optimistic realists don't expect a silver bullet, or their coach to pull a bunny out of the hat, to make their business grow. The have a keen understanding of reality. They know what it takes to succeed and persist with grace and tenacity while achievement meets them where they're at.
8. Remain engaged with their coach between meetings.
Coaching is not a once a week event. Discerning entrepreneurs know the significance of engagement with their coach between meetings to keep them clear, focused, and moving forward. Synergy is sparked with communication via Evernote's work chat on questions and situations that arise.
Entrepreneurs fully engaged in coaching understand what they don't want—one year of business experience repeated ten times. That's a certain death nail in their success. Rather, they want their experience—and results—to be different with each passing year in business. They understand that business survival is adapting at a pace quicker than the market. As such, they willingly stop doing what's not working and adopt new behaviors, beliefs, and ways of conducting business.
10. Willing to learn.
Like food, knowledge decays. Although there's no easy way to determine the actual shelf life of knowledge, it's safe to say that a large portion of what we know is obsolete within a few years.
Our achieving business owners stay abreast of changes in their industry, trends in business, and advancements in technology. And, they quickly adapt to the ever-evolving needs of their clients.
…The Rest of the Story 
In essence, does business coach actually move a business forward?  Yes, it does when both the business owner and the business coach bring their A-game to the table.
Experience business coaching for yourself. Your first call is on us!