When you start a new business and hire your first employees, health benefits are not at the top of your list. You're focused on fine tuning your business plan and generating revenue. However, as your company puts down its roots and starts to grow, there comes a time when health benefits become a consideration.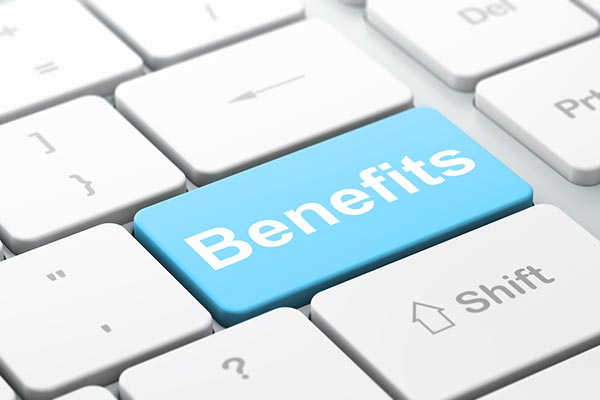 So, just where is the tipping point? The answer comes down to cost, but it also comes down to the value; the payback of your investment to your bottom line in terms of the cost of hiring and employee turnover.
As you start to evaluate if now is the right time to start offering small business health benefits, here are two considerations.
Are We Ready to Offer Health Benefits Financially?
For most small businesses, offering health benefits only makes sense when the business is turning a profit and you are confidently covering overhead and personnel expenses (including paying yourself).
There's no magic number revenue-wise. Every business is unique. For some businesses, the tipping point might be $500,000 in revenue, for others it might be more.
To help understand if your company is ready financially, ask yourself these types of questions:
Are we meeting current overhead expenses?
What is our financial forecast?
Do we have a budget for health benefits?
How Will Health Benefits Impact our HR Goals?
Once financial security is established, offering health benefits starts to make sense from a recruiting, hiring, and retention standpoint. Current and prospective employees want and value health benefits.
But it's not just about cultivating happy and healthy employees. Offering health benefits also makes sense from a personnel and cost standpoint. After all, there is a cost to attract, hire, and keep the best employees. The right package lowers your HR costs, especially if you are operating in a competitive labor market.
Health benefits become a priority when you need them to attract and keep the best employees. In other words, not offering health benefits is costing you more than offering them. How do you know when you've reached the tipping point?
Start by calculating your current employee retention rate and the cost of employee turnover to understand the payback on an investment. Understanding these basic HR ROI calculations will help you benchmark and see the result of all of your HR initiatives, including health benefits.
Evaluating Health Benefit Options
Once you decide, yes, now is the time to start offering health benefits, the next question is what type of health benefits to offer? Small businesses tend to evaluate these four health benefit options:
Individual Health Insurance Reimbursement (provide employees an allowance to purchase health insurance)
Private Small Group Health Insurance Plan
SHOP Marketplace Group Health Insurance Plan
Co-operative Group Health Insurance Plan
The approach that makes sense for your small business will depend on your budget and goals.
Conclusion
Has the time approached for your small business to offer health benefits? The first step is to understand your financial capacity and your HR needs and goals. The second step is to evaluate your options and pick an approach that allows you to maximize your investment. Ready to get started? See this free Zane Benefits workbook on planning for small business health benefits.
---
Christina Merhar is a guest author and Senior Editor for Zane Benefits, the leader in individual health insurance reimbursement for small businesses. She has a passion for helping small employers understand the ins and outs health benefits and Human Resources.