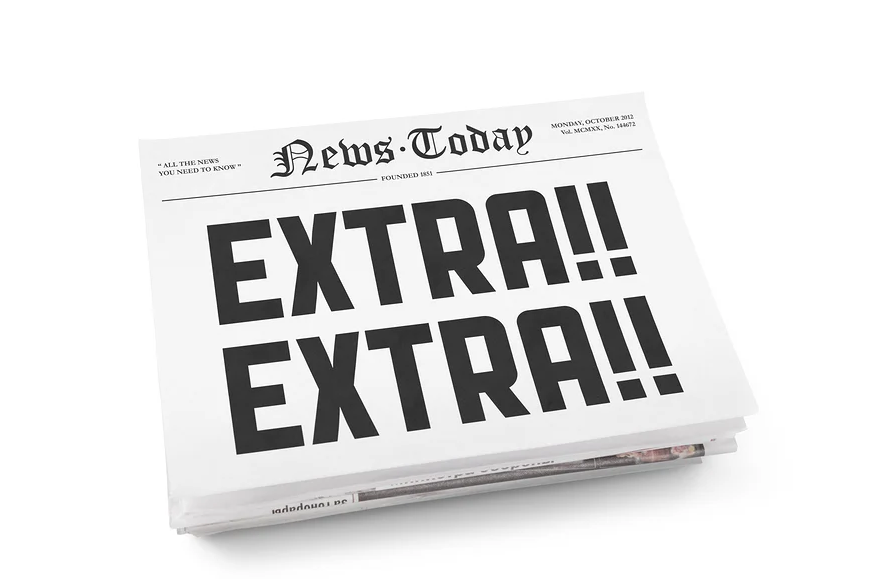 I'll be the first to tell you that blogging regularly can be a challenge – especially when it comes to finding fresh content that inspires both the writer and the reader. Having blogged with some regularity since 2010, there are times my blogging brain goes on strike.
Although skipping a blog or two is always an option until the brain returns to its creative state, the statistics tell us it's not the ideal strategy. Some of the most important reasons for a small business NOT to miss an opportunity to blog are captured by Social Marketing Writing in their article on 13 Blogging Statistics You Probably Don't Know, But Should.
Blogs that post daily get 5 X more traffic than those that post weekly or less.
Blog traffic increases by 53% once you accumulate 51 posts. After 200 posts, the traffic increases 4.5 times.
70% of people learn about a company from articles rather than ads.
Blogs that post daily generate 4X more leads than those that post weekly or less.
We witnessed the value of consistently blogging when we accepted Hubspot's 30-day blog challenge. The results were startling. You can read about them in A Funny Thing Happened During the 30-Day Blogging Challenge…And Other Delightful Results.
Think Outside the Blog
The usual suspects of content ideas for your small business blog are news and information sources, such as Huffington Post, Inc, or Entrepreneur. Many bloggers turn to industry sites and put their own spin on the latest trend or information. The most intriguing blog content, however, comes from the most unlikely sources.
1. Hobby. What do you enjoy doing with your non-working hours? There are business lessons to be found in all we do. For instance, some of my favorite hobbies are hiking, biking, and gardening. In fact, I make sure my voice memo is kept close at hand to capture thoughts and ideas that can be used for a later post – like Small Business Lessons From the Switchbacks of Los Angeles.
2. Kids. Remember Art Linkletter and House Party? He had a segment called "Kids Say the Darndest Things". Who can resist a story of a young child providing their perspective on a subject important to your business?
3. People watching. While waiting for a friend for lunch, have you noticed how groups of people interact around a table? If you're a blogger on leadership or teamwork, you'll find an abundance of ideas to blog about.
And let's not forget the airport. People watching at an airport can fill your editorial calendar with topics for an idea year.
4. Publications unrelated to your industry. If you look, you can find similarities between almost any industry and yours. For instance, if you're an HR blogger, what can you glean from a medical journal that your clients can relate to? Several ideas pop immediately to mind!
5. Family. Whether it's what your mom or dad taught you, there are pearls of wisdom for blog topics within your own family tree – including the branches that are a little bent.
6. Friends. If you have friends like mine, there is never a loss for blogging ideas. From what they do to what they say, the possibilities for content are endless. And, if your friends aren't that interesting, it's an opportunity to make new friends. 😀
7. Animals. In fact, I'm currently working on developing trust with two stray cats I affectionately call my "office kitties". Lots of blogging content there with how to attract and win over clients!
8. Clients. Without divulging names or violating confidences, your clients are a generous source of topics for your blog. You can share their challenges, insights, lessons learned, and successes with your readers.
P.S. Although I never use a client's name, I ask permission to blog about their situation. It's the right thing to do.
9. Colleagues. Oh, lordy! This category is almost too easy. What they say, what they do, what they don't say or do, how they do things…Tune in. You'll love what you'll learn and how you can turn it into a blog post of intrigue and interest to your readers – like in Don't Do "This" When Building Small Business Referral Relationships.
10. Nature. Whether its flash floods, fires raging out of control, drought, fog that burns off by noon, strong winds, or sunshine day after day, the similarities between your content and nature are endless.
When it comes to creating content for your blog, don't look within your industry to uncover ideas of interest for your blog; look around you for unique stories that inspire and capture the interest of your reader.
Have you found an unusual source of content for your blog that you would add to the list?