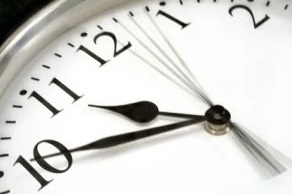 Time is money. It's a suitable mantra for any business professionals but its even more critical for the small office – home office entrepreneur.
Recently, I turned to the colleagues in my professional network for small business advice on their best time-saving technology.  Here is what I learned:
Kenneth Larson uses flash drives that allow you to work on a variety of client projects at a variety of locations and computers
Lou Susi uses 'Design Thinking' — "sometimes just drawing out an idea and talking through it can save a ton of time and energy."
Wallace Jackson suggests a "Gateway HexaCore 64-bit Win7 AMD Workstation with 9GB DDR5 & 1.5TB HDD" for lighting fast speed.
George Tyler & Lorraine Duncan recommend "Hootsuite for scheduling LinkedIn, Tweets and Facebook posts."  Hootsuite allows you to schedule social media posts months in advance. This is a time-saving technology we happen to love also.
Jimmy uses "Dropbox and Giant cloud application (these both are file sharing & transfer applications). Also Location Based Apps on my iPhone…help me to reach destination easy."
Gayle LaSalle shared some wise council when she said "knowing when to say no. It is a complete sentence, after all. Don't agree to do things you don't want to or don't have the time for." Can we get an Amen?
Dhanasekar D uses his phone as a time-saver.  Rather than live behind his keyboard, email or social media, Dhana saves time by picking up his phone to get fast answers.
Cheri Baker is a big fan of "dual monitors." It's amazing how much faster you can get desk work done if you can read off of one screen while typing or inputting into the other screen."
Dean Berry's "favorite time-saving technology is www.My28Links.com reasoning: I do not have to type urls, search my favorites or try to remember all the websites I visit on a daily, monthly or yearly basis."
Kim Luu is a big fan of "cloud based on most everything. It allows me to spontaneously capture thoughts as I dictate as well as work with clients. I can access anything I need."
Bernie Siben became a fast friend with his time-saving response:  "A Smith & Wesson – so much faster than poison."  We always appreciate a good sense of humor!
Dave Maskin suggests "Google search".
Chris Barton likes using a "small notepad and pen".
Rebecca Gebhardt Brizi highly recommends "MindMaps – Mainly because it easy to review and re-arrange your notes, schedule, whatever it is you are capturing." Check out Wisemapping, a free online mindmapping platform.
Judy Hojel is a raving fan of her "pen and paper! I plan many training courses and presentations and I've learnt over the years that I can save myself much time and frustration by putting pen to paper first. Later I can transfer my information, but for me the initial story boarding is best done without technology!"
Cristina Falcao uses "email, cloud storage and USB sticks".
Dawud Miracle uses the best non-technology available by taking regularly schedule breaks. "Every 50 minutes, I step away from my work, go outside for a few minutes, breathe in fresh air and drink some water. Doing this 5, 6, 7 times a day has increased my overall productivity by about 25% over just sitting and grinding all day or just taking a break here and there."
Aabhas Zaveri advocates "Automation Anywhere, a business process automation tool that automates practically anything that I do over my desktop, network or internet manually and repeatedly."
Laura Lara uses remote access with her clients. It not only saves her time but keeps her off the freeway.
Zoey Smith is a big fan of all things Google. With a highly collaborative team, she finds Google calendar, email search, docs, and talk help her and her team stay connected.
Scott Siders uses Ping.fm to automate his social media posts and save valuable time.
Margaret Jacoby loves her new Neat Desk, desktop scanner, to save her time and keep her receipts and papers under control.
Time Trade is one of our favorite new time-saving technologies.  Time Trade affords you the ease of scheduling important meetings and/or calls via email while avoiding the back-and-forth time-wasting email exchange.
What is YOUR favorite time-saving technology?