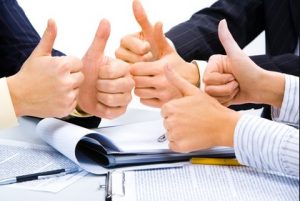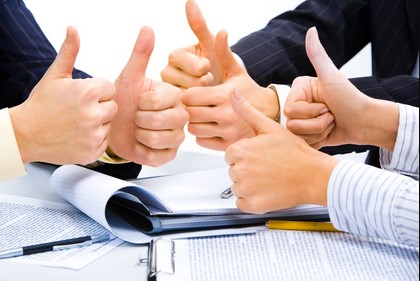 In today's competitive marketplace, 92% of all products and services are bought, not sold. Being visible to your future clients is a marketing priority. Who better to sing your praises and draw attention to your services than happy, satisfied clients? Happy clients don't just happen, however. Happy clients come from satisfying customers experiences.
How can you create a pleasing experience for your customers with each encounter?  According to Colin Shaw, author of The DNA of Customer Experience: How Emotions Drive Value, 50% of the customer experience is driven by emotion. Equipped with this reality, you can elevate your customer service by tapping into these customer-experience building tactics to develop long-lasting, happy, satisfied clients that ultimately lead to referrals:
Establish a Voice of the Customer (VOC) Program. Why not engage customers in co-creating their own experience? A VOC program is a cost-effective approach for capturing critical customer insights. It helps better understand the needs, expectations, and desires of your customers. In addition to helping create the ultimate customer experience, it also increases customer loyalty, satisfaction, and generates more positive word of mouth. In truth, VOC programs are the growing trend for 2011.
Build Customer Communities.  Social media has expanded the depth and breadth of one's personal and professional network. According to the Pew Research Center, the average American has 634 ties in their network of friends, families, co-workers, and acquaintances. The power of their influence is palpable. In fact, 24% of American adults say they have posted comments or reviews online about products or services they purchased. Your future clients are tapping into their network for reviews, recommendations, and opinions. And, they're more apt to believe what their peers say about your business! Why not build a customer community as your voice to the marketplace.
Strengthen Your Moments of Truth. It only takes seconds to sell or sour a client on your product or service regardless of the length of time the client has been associated with your business. A moment of truth is a sliver of time when clients or prospects interact with you and your business, then decide whether or not to do business with you, to share you with their network, or to use your products/services again. Although moments of truth may seem insignificant when they're happening, clients may have an entirely different reaction. Strengthening the moments of truth in your business accelerates your business' growth by ensuring your clients remain on the continuum of the "Nine Steps for Building Virtual Trust."
It's often said, "Customers go where they are wanted and stay where they are appreciated." From requests for service that go unanswered to being ignored while waiting in line, customers are less forgiving and tolerant of companies that fail to step up and deliver good customer service. This presents an exceptional opportunity for you as a small business entrepreneur to differentiate yourself from larger companies – and your smaller competitors. By tapping into the brilliance of your clients, you'll deliver exactly what your clients want with every interaction. And, who wouldn't want to enthusiastically share you with their friends and colleagues.
Customer experience – it's the new lead-generating referral marketing.