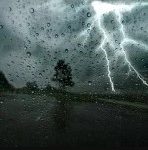 Despite the enormous devastation occurring on the East Coast and other countries around the world, the National Research Council released a report stating that Americans are not ready. That's really no surprise, is it? The report indicates we've been lulled into a false sense of security. Even that statement is shocking given the bizarre and destructive weather experienced throughout the US this winter. It's time to take the time to prepare for whatever disaster your location may experience.
Here are a few disasters to consider ensuring you're properly prepared:
Earthquake
Floods
Winter storms/blizzards
Hurricanes
Gale-force winds
Volcano
Wildfires
Tsunami
Tornado
Thunderstorm and Lightening
Fire
Extreme Heat
Pandemic
Radiation
Terrorism
Further considerations may include:
Develop a disaster communication plan with family and friends
With whom do you need to communicate? Do you have a critical contact outside the disaster area that can notify other family and friends in the event there is an interruption of cell service in the disaster area? Social media is proving to be a vital form of communication. Do critical contacts follow you on social media? Can you access your social media sites via mobile communications?
Prepare for disasters at home, work, school, or on the road
Don't get caught on the road with your earthquake preparedness kit at home! I know it's tedious preparing two kits. How do I know? I've done it! Yet you can never be over-prepared when disaster strikes.
Provide for employees (and clients) should a disaster occur during hours of operation
As discovered in Japan, the earthquake occurred during work hours. With transportation disrupted, employees found themselves unable to return to their homes. What do you need to ensure your employees are  well-cared for should they need to seek shelter at work for 3 – 4 days? What will you need to provide for clients who may be on the premises?
  Arrange for continuation of services provided by your company to your clients
Do you have clients that rely on your company's services in areas not affected by a local disaster? What system have you established to provide ongoing service to clients in need? Is it redundant?
  Build a cash reserve
As we learned during the economic meltdown of 2008, companies lacking cash reserve quickly find themselves unprepared and out of business. Don't let that happen to you. Start today to build a cash reserve that can  carry you and your business for at least six (6) months.
  Make certain you're properly insured
Insurance is really about protecting your future.
  Establish your disaster relief procedure
FEMA (Federal Emergency Management Agency) is a good place to start. You can find information specific to disaster preparedness for your area at http://www.fema.gov/areyouready/.
Don't rely on anyone else to look after you in the event of a disaster. Do your part to protect yourself, your employees, your clients, and your business.