High performance and work/life balance are two terms deemed by many so-called experts to be at odds with each other. I mean, really!
In fact, if you were to poll small business owners, you would discover that many believe high performance/achievement is synonymous with long hours, dedication, missed recitals, meals eaten on the go, exhaustion, lack of sleep…and stress! Let's not forget stress.
Work/life balance, on the other hand, is seen as being compatible with a sense of calm, going with the flow, sufficient sleep — even going to the gym! Who knew!?
Business owners who cut their entrepreneurial teeth a decade or more ago continue to believe that the two of these phenoms are incompatible. And, today's entrepreneurs have a tendency to follow in their mentor's footsteps and adapt the same — albeit flawed — belief.
Technology: Compliment or Curse of Work/Life Balance
With the advancement of technology has come greater complexity. But wait! Wasn't technology intended to make life and business easier? Less complicated? Less stressful?
In a word — yes! That was, and still is, the original intent. However, this equation breaks down when we ADD ON rather than ADD TO.
The Pile-On Small Business Generation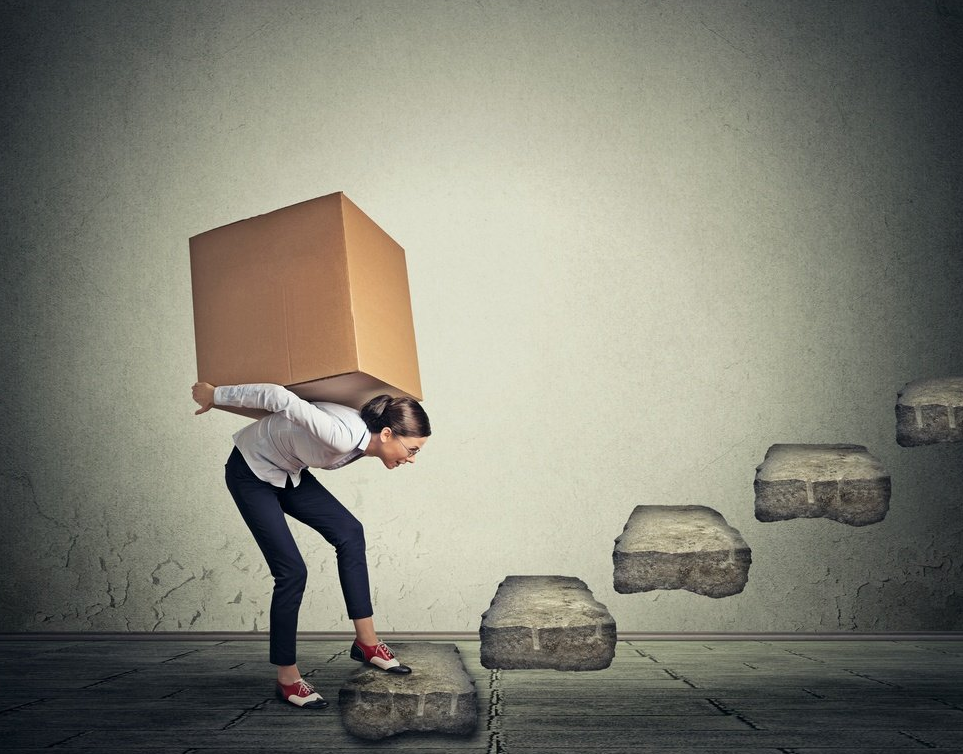 In a time of "more," business owners are notorious for piling on. And why wouldn't we? The mantra for the past several years has been "do more with less." Less brain cells, that is…
Is it any wonder we're developing kyphosis? Most ergonomic experts have told us it's the way we slump at our desks. Honestly, it's because of the burden we experience from what is already a heavy load to carry.
Doing It All — Having It All
In case the email went directly to your spam folder, the notion of "doing it all" has failed in epic fashion.
Those who embraced this concept drug themselves through a trench only to emerge bruised, muddied, and a bit dazed. Despite this beating, overachieving types continue to press forward on solving the do it all-have it all dilemma. (Insert definition of insanity here.)
How do we rectify our legion of ambitions with our finite supply of resources like time, money, and energy?
Here's a little something I discovered recently…
The Excess Overload
My sister recently brought up the notion of walking the Camino de Santiago. I love the outdoors and immediately saw this as a physical challenge to experience.
In case you've not heard, El Camino is a 500-mile pilgrimage in Spain. First made famous in 1994 by Shirley MacLaine and later in the movie, "The Way," with Martin Sheen, the El Camino is a mental, physical, and emotional challenge.
Along with training for El Camino, I want to learn Spanish, strengthen my spine to avoid the ravages of osteoporosis, and grow my business and that of my clients…
As someone who came to age during the "do it all/have it all" era, my bucket list doesn't end there. I have goals to achieve, health to gain, retirement funds to procure, places to see, people to visit…you get the point. It's endless. Plus, I want dust-free baseboards in my office.
I need a 32 hour day!
There's little to no accommodation for balance — or so I thought….
The Add-To Alternative to Having it All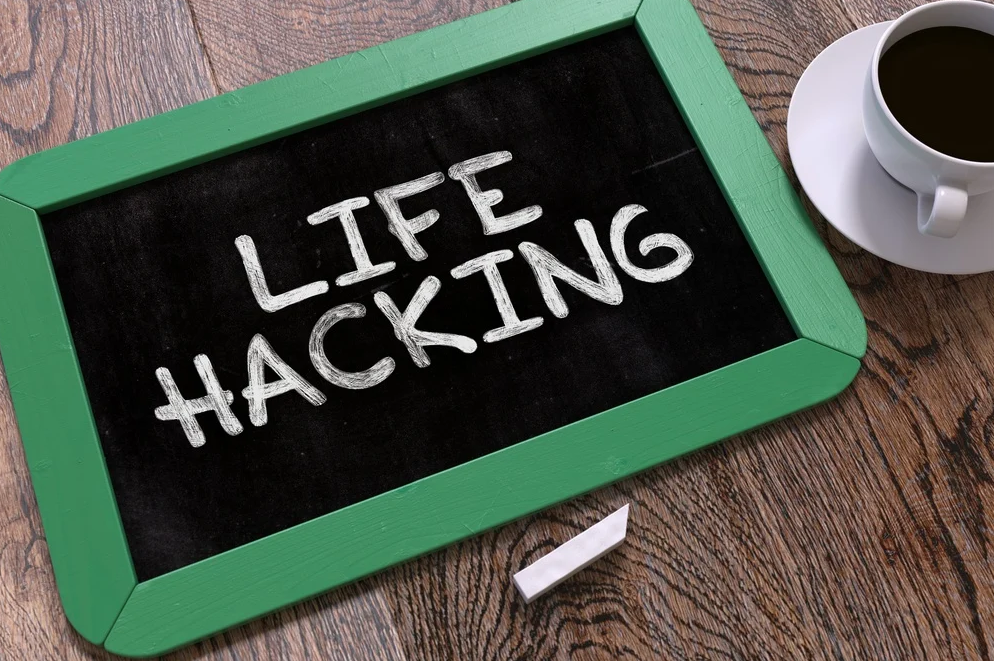 Early on, my mom taught me to take a load of "stuff" when enroute to the basement. Whether it was a load of laundry, pickles for the "fruit room," or toys returned to the playroom, including those items during pre-planned trips optimized the trek…and the workload.
Was it possible to incorporate a similar philosophy into my goals? Yes, of course.
And so began the great mashup with these two discovery questions:
What am I currently doing that is not — to use a common phrase — optimized?
How can I optimize that activity to include other objectives and goals?
Spanish podcasts, business audiobooks, meditation, and farmers' market expeditions are being added to my daily odyssey of 10,000–20,000 steps. Sun salutations and planks happen during Facetime with my niece. A "never cook alone" philosophy is unfolding with friends. Even drafts of my blogs are audio recorded during walks when my mind is free to roam about the countryside.
Lunch with a business colleague? Why not replace with a stroll through the local museum. Just because it doesn't follow conventional wisdom of how business is conducted doesn't mean it's not an effective replacement.
The Bottom Line
You get the point…we truly can have much of what we desire when we're willing to add to rather than add on. In fact, that sounds like a dandy new mantra!
You in?
---