With business becoming increasingly complex, business owners are faced with a variety of challenges — the most prevalent being overwhelmed by all there is to do in a day. This distressing situation is a far cry from what many of us thought growing a business would be like.
With days peppered with distractions, interruptions, emergencies, employee challenges, and client needs and demands — there isn't much time left at the end of the day during which to think strategically about the future of the business. Without an opportunity for this sort of fore-thought, many small businesses are left to experience the same results year after year.
You may have started your business 5+ years ago but does your business growth reflect that duration of dedication to continual improvement? Or, like many business owners, does this year look like any other — minus your ever-increasing stress level. Once this "groundhog day" experience is realized, it's bound to let the air out of the most optimistic entrepreneur's balloon!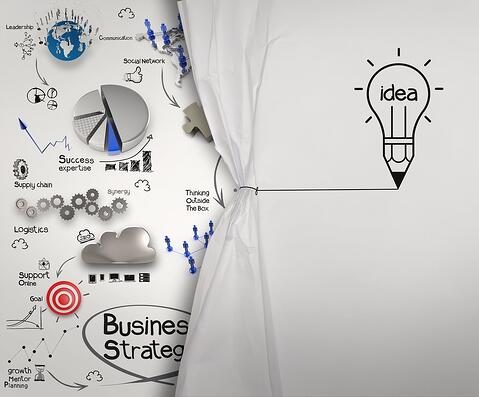 The Business Mad Hatter
If you happen to be one of the 24,331,403 nonemployer establishments reported in the US by Census Bureau as of 2015, you occupy all the roles and responsibilities in your business. You not only wear multiple hats — you wear all the hats!
You're the Founder, chief executive officer, chief financial officer, marketing director, VP of operations…the list goes on and on.
One of your most critical functions seldom discussed is that of your role as the strategist for your business.
Embracing Your Role As Business Strategist
As a business strategist, it's your responsibility for creating and implementing a strategy that helps your business achieve its goal. Within this role, you set smart goals, establish tactics and, most importantly, create a system for accomplishment of the tactics.
Here are a few things to be aware of in your small business strategist role:
continually look for positive outcomes within what can be a restrictive framework when resources are limited
exercise common sense in creating viable plans particularly if you're an overly optimistic entrepreneur
look to the future to ensure your plans are moving you in the direction you intend
continuously be aware of and take your competition into consideration
advance quickly on releasing products/services to the market
continually clarify and adjust your direction as needed
ask yourself probing, challenging questions — then provide an honest assessment
pay attention to gaps between your goals and results
pivot when needed to prevent you from continuing to bang away selling a product/service that's not profitable
plan for and leverage risks
develop a hacker/hustler mindset
Your role as business strategist is challenging. It's not only your responsibility to come up with fresh, new ideas to grow your business, it's also your job to take these ideas, create viable plans along with the structure to bring your ideas to fruition.
Without someone to play this role, many bright innovative ideas never see the light of day…and, sadly, many business owners fail to realize their dream of financial independence.
Don't let this happen to you. Understand your role as business strategist and embrace it wholeheartedly. Keep your head in the game and operate with focused effort. Trust me…you won't be disappointed.