No matter how well you and your small business services perform for your clients, one special ingredient makes your business irresistible – excellence. Excellence is the lip-smacking value-add that has your clients coming back for more!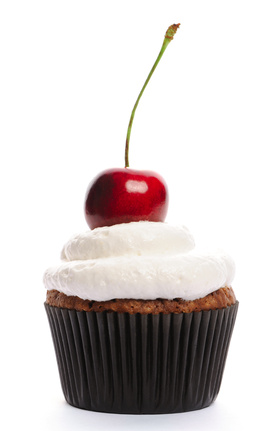 How about whipping up some mouth-watering appeal with these nine strategies for infusing your business with excellence:
1.  Remove less-than-excellent behaviors. Thomas Watson said, "If you want to achieve excellence, you can get there today. As of this second, quit doing less-than-excellent work." Discard actions that don't include the ingredient of excellence!
2.  Crave excellence. Aristotle said, "We are what we repeatedly do." When excellence is sprinkled throughout your business, your clients recognize excellence isn't a some-time thing – it's an all-the-time thing.
3. Stand out in a crowd. According to Plato, "Excellent things are rare." Excellence isn't ego-driven or attention-getting. Performance sparkles when you fold in excellence – even though no one is watching.
4.  Invest in something significant. Seneca said, "Life is like a play; it's not the length but the excellence of the acting that matters." Excellence makes your business appetizing.
5.    Make your actions speak louder than your words. "That which is caught is much more important than that which is taught." This is especially true of children. You can teach them right from wrong but let them catch you with your finger in the frosting…Yikes! Liberally spread inspiration throughout your business for you and your clients.
6.  Do better today than you did yesterday. Pat Riley is one of the greatest coaches in the history of the NBA as he coached a standard of excellence on & off the court for the Lakers, Knicks, and Miami Heat. Pat said, "Excellence is the gradual result of always striving to do better." Smart direction!
7.  Go the extra mile. The extra mile is rare today. It seems some people want to do enough to get by. Edward Everett said, "I am only one, but I am one. I can't do everything but I can do something. What I can do, I ought to do, and by the grace of God, I will do." Give something extra, like a cherry on top, to let others know they are important to your business.
8. Make the most of your time. Do you spend time wishing for what was or complaining about what is? Or, do you invest in time and use it to contribute to your business or that of another? Focus on the appetizing skills, abilities, and opportunities you do have.
9.  Make people nervous. Shana Alexander, an American columnist best known for her contributions to the 60-minute segment Point/Counterpoint said, "Excellence makes people nervous". Go ahead! Make others nervous – but never let them see you sweat!
Your recipe for success is includes adding that delectably rare ingredient, excellence. You can't mess this up!