Marketing online today is much like Where's Waldo. Your perfect client knows you're out there somewhere but, like Waldo, your small business is lost in the massive amount of information published.  Plus, there are suspiciously similar looking "Waldos" designed to throw your potential clients off course from finding the real deal.
Where's Waldo is series of children's books filled with pages of illustrations with dozens of people participating in a variety of fun activities at a certain location. The purpose of the book is to challenge the reader to find "Waldo" hidden in the group.
Waldo wears a distinctive red-and-white striped shirt, bobble hat, and glasses that make him easier to identify. However, the use of red-and-white striped "red herrings" is sprinkled throughout the illustration to throw the reader off course.
Finding Waldo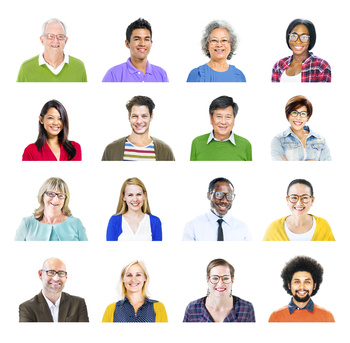 Doesn't that sound eerily familiar? Your client – the one that should be hiring you – can't seem to find you in the crowded marketplace. One by one, they click, connect, and engage various service providers – only to discover its yet another hollow chocolate Easter bunny. Plus, you have trouble finding your ideal client! How frustrating – for both of you.
Enter your buyer persona – the tool that makes it easier for your buyer to find you – and for you to find them!
Lead generation and client acquisition are dramatically enhanced with a buyer persona. Your small business' unique persona:
Narrows your focus
Sharpens your marketing messages so you can be heard more clearly
Meets your buyer's need for a more human, one-to-one experience
Serves as a real competition hacker
Dramatically improves your marketing efforts
Confused by knowing who to connect with on social media? Let your buyer persona be your guide.
Not sure what to write for your blog? No worries! Allow your persona to inform you of topics most important to your client.
Stumped for words for social media posts? Simple. Your buyer persona enlightens you to the words most commonly used by your ideal client.
Your buyer persona: it's personal – relevant – engaging. It's the perfect tool to connect you and your buyer. And, just like "Waldo," neither of you will be fooled by the red herrings.
Ready to make the connection?