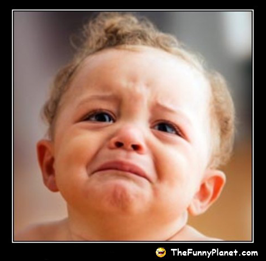 Nothing is worse than being in a funk! Entrepreneurs experiencing a "mood" know, only too well, the adverse effects the blues and the blahs have on business growth. Although you can tell yourself to snap out of it, nontraditional business growth strategies can turn your performance around.
There's no denying the impact the brain has on business performance. A research study entitled Brain mechanisms for emotional influences on perception and attention: What is magic and what is not has this to say on the subject:
Converging data from neuroscience and psychology have accrued during the last decade to identify brain systems involved in emotion processing, selective attention, and their interaction, which together act to extract the emotional or motivational value of sensory events and respond appropriately. This system generates saliency signals that modulate perceptual, motor, as well as memory processes and thus, in turn, regulate behavior appropriately.
Translation? If you're in a funk, regardless of the reason, your behavior — and your business performance — is soon to follow.
Business Growth Strategy: Gratitude
Our brains seek out negatives, thanks to our prehistoric relatives. Yikes! Uncovering the positive — especially when our brains perceive anything but — is when the real work starts.
In Shawn Achor's book, The Happiness Advantage: The Seven Principles of Positive Psychology, he notes, "gratitude has proven to be a significant cause of positive outcomes."
Daily Action: Write down three things for which you are grateful. 
Business Growth Strategy: Accomplishment
Indeed, the business growth strategy of accomplishment seems like common sense — until you realize how little time and effort we invest in taking inventory of our achievements.
My grandmother taught me the value of looking back and taking note of my accomplishments — especially when overwhelmed by the road ahead. It turns out she was right! Research conducted by the University of Chicago confirmed its importance.
Daily Action: Write down your accomplishments.
Business Growth Strategy: Opportunity
One of my incredibly bright clients helped me name this strategy during a discussion on tips for overcoming the drudgery associated with a lengthy, tedious, mind-numbing "to do" list.
Rather than catalog all that needs "doing," how about flipping the tables by recording them as questions? Jot down "Can I complete my blog by 11:30 am?" rather than "Write my blog."
Wording your "to do" in the form of a question inspires action and more successful outcomes.
Daily Action: "Question" your opportunities.
What do you think? Can these nontraditional business growth strategies lift you out of your funk?