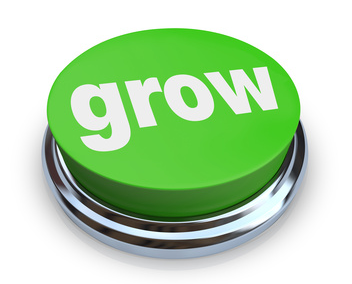 The New Year is well on its way and you're fired up. This is your year. It's what you've been waiting for. You can feel it. You're ready to move from a mere survival mode into a growth mode, especially since the economic recovery appears to be on its way.
Before you get too far into the New Year, pause for a moment to ask yourself two vitally important questions:
Is my business headed in the right direction?
To benefit from growth opportunities available to you this year, you need to be focused, clear, and strategic. To achieve those objectives, you need a well-thought out strategic plan. Without a plan, your business growth is merely wishful thinking.
Strategic planning for small business owners and entrepreneurs can be painful to imagine. However, when you mull over the possibilities, you just might get excited. For example, consider the commercial photographer who struggled for five years to eke out a meager income. After implementing his strategic plan, his revenue quadrupled in four years. Or, the accountant who was a true master of her craft who experienced a 50% increase in revenue within the first 6 months of completing her plan. Now those are exciting results!
A strategic plan plots the direction of your business. It's a framework for decision-making that translates into easy daily action steps. It keeps you focused and on fire. Moreover, it allows you to take advantage of opportunities to grow your business.
There are many different approaches to strategic planning. Here's the one we used with the commercial photographer and accountant specifically designed for solopreneurs and small business owners:
Step One: Craft Your Mission Statement
Your mission statement describes why your business exists. It answers the question "what do we do". An accurate mission statement reflects your business concept, core values, target audience, and product and/or service. It's the most important step for growing your business on a strong foundation.
Step Two: Clarify Your Vision
Your vision statement defines the future you want for your business. Not only does it help you make decisions, it's a revitalizing source of inspiration and focus. When you know where you're going, getting there is exhilarating.
Step Three: Identify Your Strategies
Strategies establish how your business will achieve its mission and vision. They are patterns or approaches that create the winning performance you want. Not all businesses in the same industry share the same strategies. In fact, strategies are the differences between you and your competition that your clients see.
Step Four: Establish Your Objectives and Goals
Objectives are broad statement of what you want to achieve. Goals, on the other hand, add specifics to those achievements. For example, an objective may be to improve sales. The goal would be to grow the average client purchase by 15% by June 30, 2014. Your small business may have as few as three objectives but should never have more than seven. It's just too difficult for one person to manage.
Step Five: Set Your Action Plans
Action-oriented tasks that are specific and contain deadlines make up action plans. A well-crafted plan includes the task, the individual responsible for performing the task, and the targeted strategy and objective. It's easier to manage and improves your chances for success.
Most small business owners can run a good business. However, to grow an exceptional business that consistently turns out a quality product or service with attention to detail year after year requires a strategic plan.
If you're ready to begin planning for your business to grow this year, download the free strategic planning workbook or get in touch with me to discuss your future.