Creating regular content for your small business blog can be challenging, stressful, and time consuming. This is particularly true for small business entrepreneurs – myself included – who are not professionally trained writers and bloggers. You want to communicate regularly with your blog readers but how does one continually write witty, captivating, useful content for your small business blog without it consuming so many brain cells – or time!
Here are 5 questions to ask yourself when drafting your small business blogs: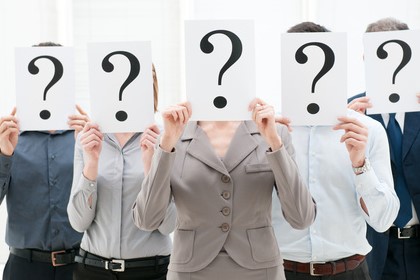 1. Who is my reader? If you've created a marketing persona for your small business, you'll have no trouble answering this question. You may also consider your target audience, your favorite client(s), and/or those you want to attract to your small business as potential readers of your blog post.
2. What is my objective for this particular blog post? Running your business strategically means being intentional and purposeful with all your marketing efforts. Be sure to identify a clear aim or goal for each of your posts.
 Become a Strategic Thinker for Your Business

3. What do I want to communicate? This is the crux of your blog post – the primary topic you've chosen. Brainstorm key points or insights you want to share on your chosen subject matter. Consider the benefits you offer on the topic to your readers.
5 Sources of Content for Your Small Business Blog
4. How do I want to communicate my key points? You can tell a story, insert research, quote an expert, draft some bullet points, use numbers – your options are endless.
5. What action do I want my readers to take? You can go in several directions with your small business blog. Here are a few ideas to kindle your resourcefulness:
Call you
Download your latest eBook
Subscribe to your blog
Share the post with others on social media
Contribute their thoughts, ideas, and/or opinions to your posting
Read additional and related posts on your small business blog
One last point – you can't edit and create simultaneously. As you begin to write your small business blog post, let your ideas and thoughts flow (create) using this framework to hold your ideas – much like a tree branch holds leaves. Once you're completed your blog draft, that's the time to review, re-word, up language, and format (edit).
What tips have been most helpful for you in writing your blog posts?