Last week, the Supreme Court upheld a significant provision of Obamacare. The Supreme Court confirmed that health insurance tax subsidies will continue to be available in both the state and federally-run Health Insurance Marketplaces. This decision is a huge win for small business owners and employees across the country. What was the case all about and why does it matter to small businesses?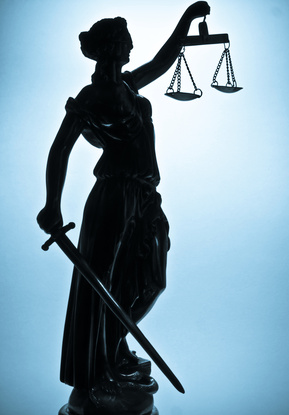 Here are three key facts about Supreme Court decision to quickly understand how the ruling impacts you, your business, and your employees.
1. Supreme Court Says Health Insurance Subsidies Stay
The central issue in the case (King v Burwell) was whether the IRS was allowed to extend health insurance tax subsidies to individual health insurance coverage purchased through the 30-plus federally-run exchanges at Healthcare.gov.
The petitioners (King) argued that the text of President Obama's Affordable Care Act (ACA) only allows for subsidies on state-run exchanges, and that the regulations providing for subsidies on the federally-run exchanges exceeded the authority Congress granted to it.
In response, the federal government (Burwell) argued that the ACA intended for subsidies to be paid in all exchanges – regardless if they are operated by the state or federal government.
Last Thursday, the Supreme Court ruled 6-3 in favor of Burwell. The ruling confirms subsidies will continue to be available through the Health Insurance Marketplaces in all 50 states.
2. Health Insurance Subsidies Provide Significant Savings
The health insurance subsidies provide significant savings to small business owners and employees. In 2014, 87 percent of people who shopped on healthcare.gov were eligible for discounts, paying an average of only $82 a month for health insurance.
Most small business employees earn incomes that make them eligible for subsidies (less than $47,000 for an individual in 2015 or $97,000 for a family of four). In fact, most small business employees will pay less for individual coverage than they would for similar insurance coverage through work.
3. Small Businesses Shifting to Individual Health Insurance
So, what does this have to do with your small business? Small businesses need affordable healthcare options, but most cannot afford traditional coverage for employees. As a result, savvy small business owners are pairing individual health insurance with a reimbursement plan. This alternative model of health benefits is sometimes called "defined contribution" health benefits.
With the health insurance subsidies here to stay, experts predict that small businesses will continue to shift employees to the individual market.
As Rick Lindquist, president of Zane Benefits writes, "Small business owners, who are most affected by increasing premiums, now have the certainty needed to help transition themselves and employees to the individual market which we expect to increase to more than 100 million by 2025. We expect small businesses to continue to offer health benefits to employees in the form of monthly allowances."
Conclusion
With the health insurance subsidies here to stay, small businesses have an opportunity to save money on health insurance. With the majority of small business employees qualifying for subsidies, small business owners can pair a defined contribution health benefits program with individual health insurance for an affordable healthcare solution.
For more information on how the Affordable Care Act impacts your small business, download Zane Benefits' complimentary eBook.
---
Christina Merhar is a guest author and Senior Editor for Zane Benefits, the leader in individual health insurance reimbursement for small businesses. Christina has a passion for helping small employers understand the ins and outs health benefits and Human Resources.